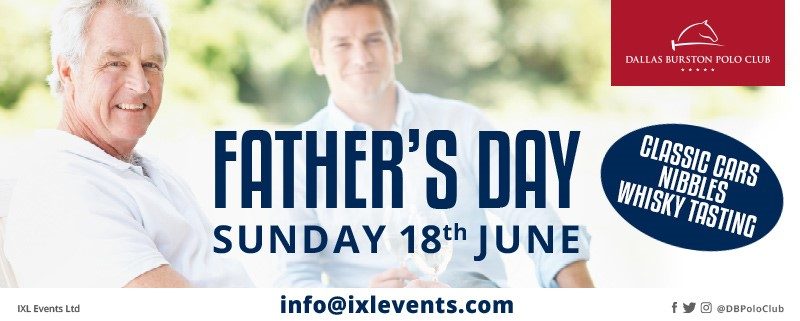 Come and indulge in a unique experience for Father's Day. Treat him to an afternoon of delight and satisfaction. Enjoying the tastes of fitting whiskeys, in our Colonial Clubhouse, he will be able to choose his favourite to savour and appreciate with a selections of nibbles to compliment the pallet.
For guests who would prefer a sweeter mix, a cosmopolitan and soft drink will be readily available at our bar*.
Standard Tickets:
£26.50 per person
What is included in your ticket?
Whisky Tasting | Cosmopolitans** | Classic Cars | Nibbles
*Due to the responsibility we hold for our clients and under the alcohol licensing act we are only able to offer 1 cosmopolitan as part of the ticket price, as well as a soft drink per person. Guests are unable to consume alcohol will be provided with 2 soft drinks available at the bar.
**Option for the guest as a replacement if they do not wish to sample whisky.
For Details/Bookings:
Please call 01926 811 111 or email us at info@ixlevents.com