LandS Eventing run Arena Eventing at Dallas Burston Polo Club.
Using the SuperArena to its full advantage, and complemented by the Bistro and The Millstone Hare, LandS Arena Eventing is an exciting way to keep your horses jumping through the winter.
Start out over 6 – 8 showjumps before changing gear into a cross country stride and take on the cross country phase, all contained within the arena on a high quality surface. Course heights between 70cm and 100cm.
Run and owned by Lloyd Hunt, LandS Eventing is taking the Midlands eventing circuit by storm with impeccable organisation, high standards of course design, and a friendly, welcoming atmosphere.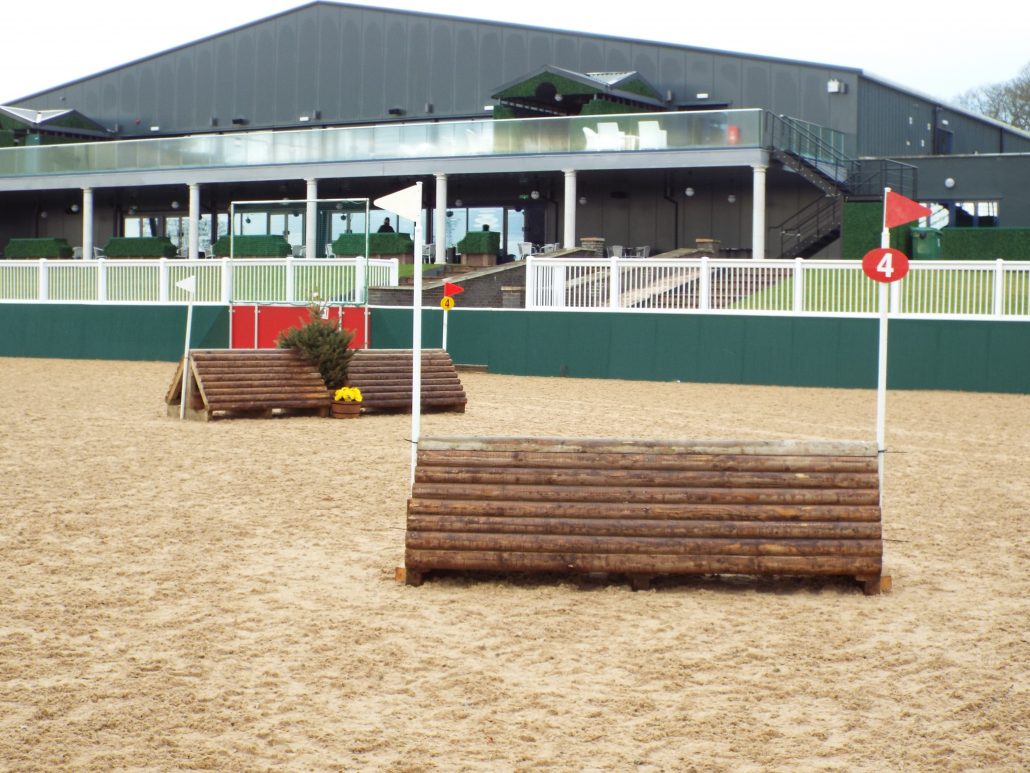 On Saturday 17th September and Sunday 18th September 2016 LandS Eventing held their SuperArena event at our club. The event attracted a whopping 200 competitors, many of which have shared their positive experiences on the LandS Eventing Facebook page.
'Brilliant event as always and all the team all so helpful and friendly making it very welcoming to newbies and old schoolers' – Tina Kazmi
The event had 3 different classes, (70cm, 80cm, 90cm) all of which consisted of a set of show jumps, followed by a tremendous arena cross country course in our 2.4-acre arena. Other competitors said that they 'had a great day' and they 'will definitely be back!' One competitor stated that LandS Eventing events 'are the best, never been anywhere so well run'.
Congratulations to Jane Bain, entering the 70cm class on her horse, Cruise Back. The pair bagged themselves a double clear in 108.09 seconds, inside the optimum time of 109 seconds to get 1st place.
Lloyd, the main organiser, lent special congratulations to Hannah Wolverson and her pony Louis, after watching them complete their first 90cm at this event, claiming 8th place with a double clear in a time of 109.16 seconds (within the optimum time).
Overall, the event was a great success. The 'LandS Eventing' team were extremely helpful and friendly, persistently ensuring that everyone enjoyed the day. Both photographers (Steve Allen Photography and Katie Lovegrove Photography) captured fabulous photographs of all the competitors. These photos can be viewed on Steve's website and Katie's Facebook page.