Charity Bonfire Night In Aid Of The Good Grief Project
On Friday 1st November Dallas Burston Polo Club will host its annual Charity Bonfire Night celebrations, this year in aid of their chosen charity, The Good Grief Project. Along with the hotly,  (no pun intended) anticipated bonfire and firework display, the event will include family-friendly fairground rides and food and drink stalls, to ensure a wonderful and fun evening for all the family.
Bonfire Night: A Brief History
Often also referred to as Fireworks Night and Guy Fawkes Night, Bonfire Night is a British tradition, usually celebrated on November 5th – the anniversary of the failed 1605 attempt to blow up Parliament. Initially religiously motivated, the Gunpowder Plot was developed by a group of Roman Catholic rebels who wanted to assassinate King James I – a Protestant, and blow up the Palace of Westminster during the state opening of Parliament.
The most infamous of the plotters was one Guy Fawkes, whose role in the escapade was to guard the explosives in the cellar beneath the House of Lords. A letter to warn a Catholic House of Lords member to stay away from the building on the night of the fifth got into the hands of Protestants and the House's cellars were raided, and the plot rendered unsuccessful. Along with the thirty-six barrels of gunpowder, the authorities discovered Guy Fawkes, who would become the figurehead of this national night of celebration.
After many years of violence surrounding November 5th, by the mid-nineteenth century attitudes and behaviours were changing, and the celebrations evolved into the peaceful and merry events we have become accustomed to today.
Money raised from this year's Bonfire Night will go towards The Good Grief Project, Dallas Burston's chosen charity for 2020.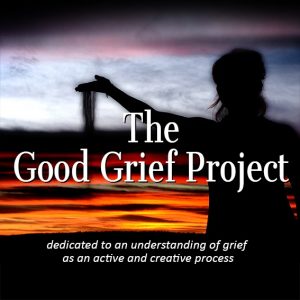 Set up by bereaved parents Jane Harris and Jimmy Edmonds, the registered charity focusses on helping people manage and express grief actively, creatively and truthfully, as well as spreading awareness of this topic to friends, family and wider society. Through film and photography projects, creative workshops, courses and weekend retreats, the team behind the charity hope to engage individuals and families, provide practical tools and re-write the narrative surrounding bereavement. In a society that is still uneasy talking about death, dying and bereavement, The Good Grief Project works to aid understanding of the uncomfortable topic and allow those with grief to renew and maintain relationships with those they have sadly lost.
Book Your Tickets Now For Charity Bonfire Night
Tickets cost just £5 per person, concessions (14s and under, OAPs) are £4 per person, and under 3s go free! A Family Package is also available for £20, which covers the two adults and three children.
Tickets can be booked here. As a pre-booked tickets only event, tickets will not be available on the gate and must be booked in advance. See you there!