Beginning to Consider Your Christmas Day Menu?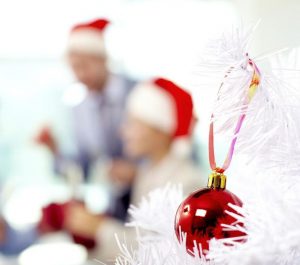 As November draws to a rather wintry close and December proudly opens it's doors there's no escaping the onslaught of Christmas planning prompts. The magazine covers, displaying fantastical 'showstopper' spreads; the department store windows, exhibiting this year's most 'in' decorations; your rather troublesome neighbours, racking up an extortionate electricity bill with their grotto-themed outdoor light show… But while decorations, lights, and even trees can be stored and re-used year on year, the grand Christmas lunch is something of a blank slate which needs to be planned, bought and intricately executed each and every year.
What To Have On Your Christmas Day Menu
While you may well be planning to serve – indeed may have already ordered – your signature turkey, everyone knows that there is much more to Christmas lunch than the bird itself; it's often the array of mouth-watering sides that truly steal the show. Brussel sprouts are renowned for all the wrong reasons, but sautéed with chestnuts, drizzled with honey and sprinkled with eye-catching pomegranate seeds they can be transformed into something even the fussiest of eaters might be tempted to try. The same goes for the often underrated parsnip – try roasting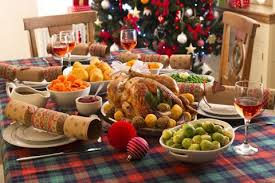 them with maple syrup and fresh sprigs of rosemary for a quirky change (it will get the house smelling delicious, too, which is always a bonus!). And don't forget about the stuffing. Supermarket and farm shop offerings are becoming more diverse each year, but to really achieve the wow-factor consider making some from scratch. That way you can chose exactly what to include – and to not include – for your special meal, and can craft it to best suit your children's / your in-law's / your own favourite flavours. And to save yourself time on the day itself, make a batch up this weekend and pop it in the freezer until you are ready to go.
Changing Tastes On Christmas Day
But if recent headlines are to be believed, one third of Brits are cutting down on meat (Waitrose survey findings), which means a roast turkey and meat-filled stuffing simply might not cut it. With a huge rise in vegetarians, vegans and self-proclaimed flexitarians in recent years, there is a rise in demand for plant-based and meat-free dishes, with Christmas no exception. If you're having extended family round on Christmas Day and you're Head Chef, double check to see if anyone has these dietary requirements, or perhaps produce some vegan-friendly dishes either way! Nut roasts are the veggie and vegan Christmas staple, and with the plethora of nuts and spices around at this time of year you are spoilt for choice when creating your dish (or selecting which option from the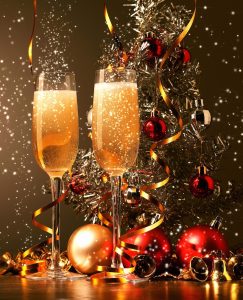 trusty freezer aisle). Wellingtons, too, are a good option for the non-meat-eaters, because, no, they don't just have to be filled with beef! Salmon, vegetable and even vegan wellington recipes are finding their way into cookery books and websites, and make for an impressive and unexpected surprise on the Christmas Day spread.
Christmas Menu At The Millstone Hare
If you're mouth is not watering already, check out the Christmas Menu at The Millstone Hare this December (for research purposes, of course!).
Serving three courses for just £24.95 per head, the menu will be served from 1st to 24th December, to whet that appetite and give you some delicious Christmas inspiration. To book your table call 01926 830255 or email