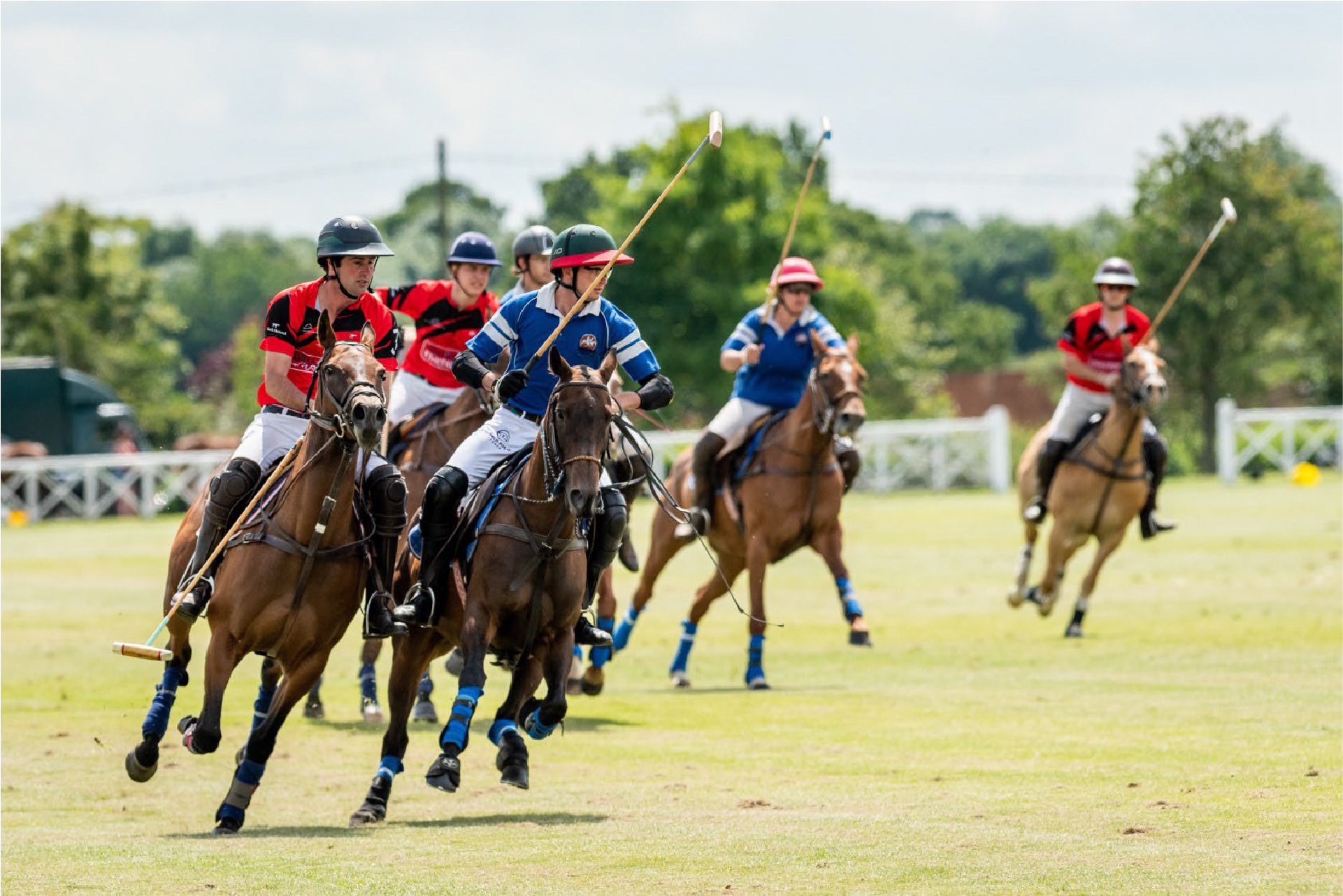 GENERAL
Is the Dallas Buston Polo Club open to the public?
The Millstone Hare is open to the public during its specified opening hours. The Club as a whole is only open on specified event days The Club is open to the public on specified event days. It is private property and all regulations must be followed on site as there are building works taking place.
Are there disabled facilities on the Dallas Burston Polo Club Site?
Yes, the Clubhouse has stairlifts and disabled toilets, whilst the IXL Events Centre has a lift between floors.
Can I land an aircraft at the Dallas Burston Polo Club?
Yes, we have areas for helicopter landings and small aircraft. However you must give us as much notice as possible prior to landing as we have horses on site.
Can I have fireworks at the Dallas Burston Polo Club?
Yes you can have fireworks at the Club through our nominated supplier, Komodo Fireworks.
POLO
Do I need to be a member to attend events at the Club?
No. All our events, unless specifically stated, are open to the public and non-members to attend. On key event days, some areas may be restricted to Members Only.
How do I become a member of the Dallas Burston Polo Club?
Social membership is available at the Club. Please email enquiries@ixlevents.com for further details.
How much are the tickets to watch polo at the Dallas Burston Polo Club?
Entrance to all our polo fixtures is free. Some events will carry a parking charge but these will be detailed on the event's page.
Can I take my dog to the Dallas Burston Polo Club grounds?
Well-behaved dogs on leads are permitted but please keep them under control and clear up after them.
Are children allowed at Dallas Burston Polo Club?
Children are welcome but must be supervised at all times. Some events do carry an age restriction in certain areas so please familiarise yourself with these.
Is there a dress code at the Dallas Burston Polo Club?
Dress code is smart casual in the Clubhouse. We advise flat shoes or wedges for divot stomping.
Can I bring my own picnic to the Dallas Burston Polo Club?
You may bring your own food and drink to the polo but they may only be consumed in public areas of the site. Externally purchased food and drink may not be consumed in any of DBPC's venues.
WEDDINGS
I'm planning an Asian wedding, can I use an alternative caterer to Sanjay Foods?
No. Sanjay Foods are the exclusive caterers for Asian weddings at the Club and act as the representatives for IXL Events.
Can we provide our own caterers for our event at Dallas Burston Polo Club?
No. We have four designated caterers you can choose from. They will be more than happy to arrange tastings for you.
Does the Dallas Burston Polo Club allow you to bring your own alcohol?
Externally purchased alcohol is subject to a corkage charge. Laurent-Perrier is the champagne pouring partner to IXL Events.
Is there a minimum number of guests to make a booking?
For wedding parties, we do have rooms which can cater for parties of 10 to 12.
At Dallas Burston Polo Club what time can we book the venue until?
IXL Events current licensing is until 11pm Monday to Thursday, and to midnight Friday, Saturday and Sunday. Extensions to 1am may be granted upon request.
Will our wedding be the only one taking place at Dallas Burston Polo Club on the day?
We have three venues in which weddings and events can take place. There may be other events taking place onsite, but the distance between the venues is such that your building and surrounding area will remain exclusive to your guests.
Does the Dallas Burston Polo Club have anywhere for wedding photography to be taken?
The 600 acre site contains plenty of stunning open grass spaces, water features and landscape features to form a backdrop for your wedding photos. Please contact us, or arrange for your photographer to visit, prior to your wedding.