Mother's Day has become a yearly staple in our festive calendar.
When Is Mother's Day 2020?
This year Mother's Day falls on Sunday 22nd March – less than two weeks away!
But it's not just celebrated here in the UK. Many different countries and cultures around the world have their own version of the maternal commemorations, each with individual traditions to make the day extra special. Here is a snapshot of Mother's Day traditions from around the world, each with a different spin on the national holiday.
Mother's Day in Japan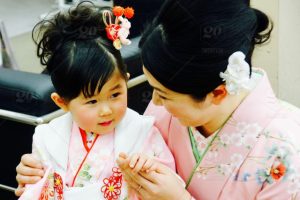 Believed to have first been celebrated on the 6th March 1931, the festivity coincided with the 28th birthday of Empress Kōjun – the wife of Hirohito, and soon to be the mother of Akihito (the 124th and 125th emperors of Japan respectively). Through observation of the 'Western' celebrations became prohibited during World War Two, in 1949 Japan's Mother's Day was revived and officially declared a national holiday. Its date, however, moved to the second Sunday of May, recognised as Mother's Day by many other countries including the USA, Australia and Canada.
The Japanese celebration involves many festivities and has become one of the busiest days of the year for restaurants. Eggs, with their associations to fertility and birth, are traditionally eaten; and red carnations, to symbolise the purity, sweetness and endurance of mothers, are often given by children to their mums.
Mother's Day in India
Referred to as Durga Puja or Durgotsava, a 10-day festival in October originating in the Indian subcontinent honours the Hindu goddess of mothers; Durga. Celebrated this year from the 22nd – 26th October, India's Mother's Day celebrations come exactly seven months after ours in the United Kingdom. The annual Hindu festival is particularly popular in West Bengal, Assam, Bihar, Tripura and Odisha, as well as Bangladesh and Nepal, where it is called Dashain.
Along with family visits, the giving of gifts and lots of feasting, this festival involves performance art, scripture recitations and public processions.
Mother's Day in the UK
Celebrated on the fourth Sunday of Lent, Mother's Day here in Britain has religious origins. Initially celebrated by the Roman Catholic and Anglican churches in the seventeenth century, the festivity involved visiting the church in which you were baptised, otherwise known as the 'Mother Church'. The Mothering Sunday that we are accustomed to today – in which we celebrate our actual mothers, as well as other motherly figures – originates from the United States of America, from a celebration that was founded by Anna Maria Jarvis in the early twentieth century.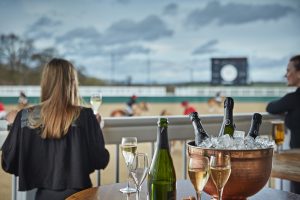 Popular Mother's Day traditions involve making Mum breakfast in bed, gifting her with chocolates, flowers and cards, and treating her to a Sunday lunch.
Mother's Day at The Millstone Hare
Our onsite pub and restaurant, The Millstone Hare, is offering a delectable three-course Mother's Day Menu on Sunday 22nd March, featuring an array classic starters, succulent roasts and delicious desserts. At just £24.95 per person, including a surprise Mother's Day gift, the festive menu provides the perfect way to indulge your Mum, and give her something back for all that she has done for you.
To view the menu visit The Millstone Hare website, and to book a table call 01926 830255.