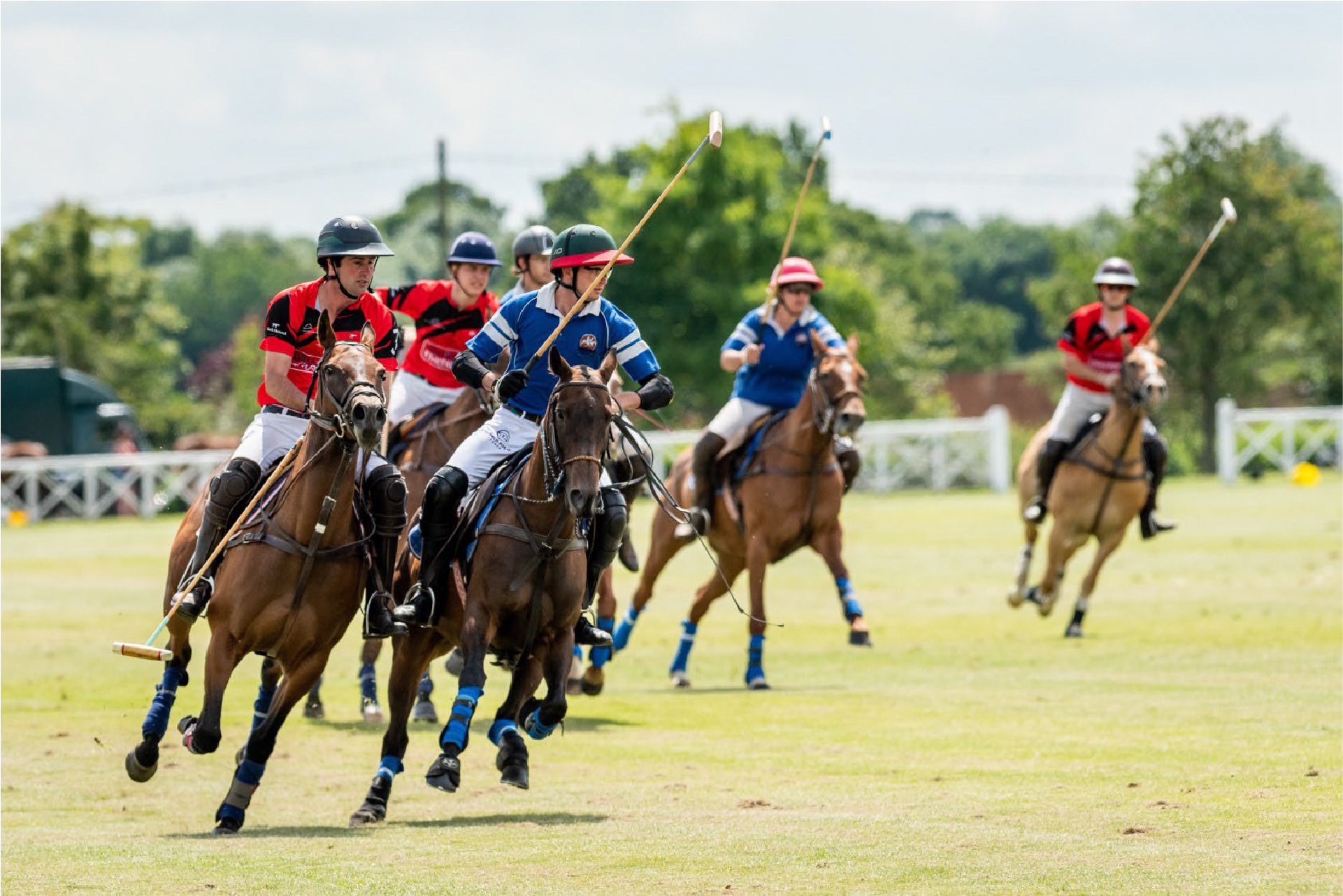 Polo
We welcome everyone to come to Dallas Burston Polo Club and enjoy our facilities.
We believe that there should be no barriers in order to play the equestrian sport of kings that is, Polo.
Contact Us To Enquire About Polo Lessons
Enjoy The Game
You do not have to be an experienced rider, or be knowledgeable of Polo to enjoy the game.
Spectators are made up of families enjoying a day out with a difference, experienced riders who are there to admire the equestrian athletes, and those with a knowledge of Polo to enjoy the incredible skills of the polo players taking part, all together the crowd creates an amazing atmosphere!
All spectators, and who can resist an invite to, take to the pitch to tread in the divots between Chukkas.
See Upcoming Events
Polo Events
All qualifying matches are free to attend and you do not need a ticket to enter the site. Our key event days, which do require you to obtain a ticket, can be found on our events page.
The schedule of play and the team details will be uploaded to the website as soon as the information is available – please be aware that this may not be until Thursday before the fixtures.
VIEW EVENTS
RESULTS & FIXTURES
12/03/2022 — 12/03/2022
CHALLENGE GAMES
Handicap: TBC
30/04/2022 — 01/05/2022
GET IN TO THE SWING – CHALLENGE GAMES
Handicap:
09/05/2022 — 21/05/2022
DALLAS BURSTON VICTOR LUDORUM
Handicap: 6 GOAL
21/05/2022 — 22/05/2022
THE MAY CUP – CHALLENGE GAMES
Handicap:
04/06/2022 — 05/06/2022
SUMMER CHALLENGE GAMES
Handicap:
18/06/2022 — 19/06/2022
MALBEC CUP
Handicap: 0-2 & 4-6
02/07/2022 — 03/07/2022
THE MILLSTONE HARE – CHALLENGE GAMES
Handicap:
16/07/2022 — 17/07/2022
W.I.P WARWICKSHIRE WOMENS TROPHY
Handicap: 8 Goal & 12 Goal
16/07/2022 — 17/07/2022
CHALLENGE GAMES
Handicap:
13/08/2022 — 14/08/2022
WARWICKSHIRE GOLD CUP
Handicap: Open
27/08/2022 — 28/08/2022
DALLAS BURSTON 4 GOAL VICTOR LUDORUM & CHALLENGE GAMES
Handicap:
10/09/2022 — 18/09/2022
POLO IN THE PARK
Handicap: Open
24/09/2022 — 25/09/2022
DBPC & OBPC CHALLENGES
Handicap:
POLO EXPERIENCE
Anyone can learn to play polo at Dallas Burston Polo Club, even if you have never ridden a horse before!
Polo tuition and polo experience days are led by the Club's polo manager and instructor, Matias Amaya. Our leading professional polo player, Matias, is on hand to offer advice to riders and non riders alike. Our aim is to take new players to instructional chukka level to enjoy a polo game scenario, with the guidance of our knowledgeable staff.
Polo can be played all year round. If you're new to the sport, we recommend starting during the arena season, which runs from October to March. The arena is enclosed and the ball is bigger, which is always a bonus!
As part of your polo experience and polo tuition, we provide you with a polo pony. We have ponies for all abilities, so you can make the most of your lesson.
The only things you need to bring with you for your first lesson are jeans, boots with a small heel, and unbridled enthusiasm!
We welcome groups as well as individuals, our polo experience days are a fantastic way to enjoy a day out with friends, or for staff team building and an ideal gift for any rider.
We offer Polo lessons as well as polo experiences half day and full day, please call our Polo Manager, Matias Amaya on 07957 488174 or email matias@offarexpolo.co.uk
PLAYING MEMBERSHIP
If you are looking to sign up for Playing Membership at Dallas Burston Polo Club, please contact our Polo Manager, Matias Amaya on 07957 488174 or email matias@offarexpolo.co.uk for more information.
contact us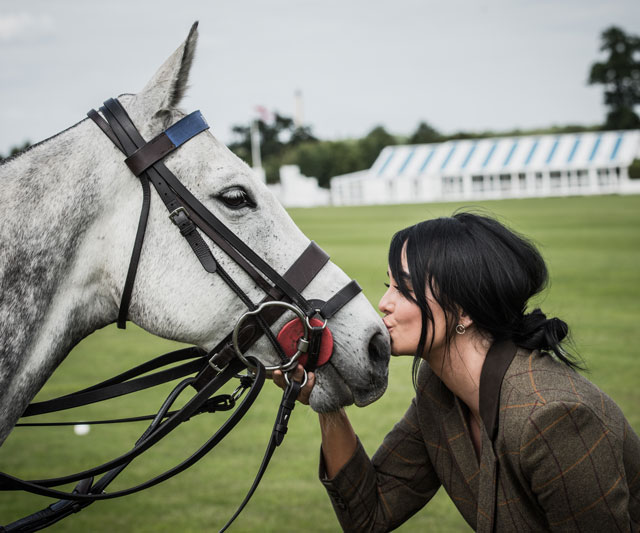 LIVERY
Flexible livery packages for polo ponies all year round.
The Dallas Burston Polo Club has extensive grounds for turn out all year round and rotates grazing from winter and summer fields.
The livery yard offers 21 livery stables in an airy equestrian American barn with no restrictions on type of stable bedding.
Shared storage and locked tack rooms are available for DIY liveries, and full livery equipment is stored within the main tack room.
Liveries have use of the exercise track, all weather SuperArena and warm up arena. Secure equestrian yard space and hard-standing parking for clients, with ample space for lorry and trailer parking.
Livery is available for visiting teams playing at one of our fixtures.
To book livery in our stables please contact our Equestrian Coordinator, Jo Rigby - jo@ixlevents.com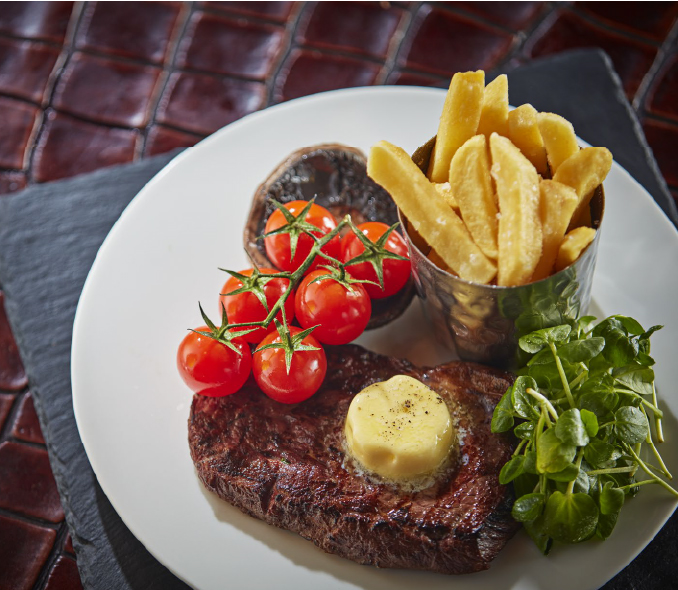 Eat, Drink & Relax
Bring your own picnic or let us take the hassle out of preparation and pre-order from us!
Free general entrance* to the Club on match days means you can pack up a hamper, throw down a picnic rug, and enjoy an exciting afternoon of sport.
Our onsite bar and restaurant, The Millstone Hare, will be open during all fixtures during its scheduled opening times. The bar is open to the public and serves a seasonal menu as well as drinks and snacks.
The Millstone Hare provides a wonderful spot for spectators who wish to have a meal or a drink whilst watching the games. We strongly recommend booking in advance, as you can imagine it is a very popular place to be.
Please note: the opening hours and menu may be subject to change on key event days.
view menu
ENJOYMENT FOR EVERYONE
You do not need to be a member of our Polo Club to come along and watch a game and enjoy our facilities.
Gazebos and awnings are not permitted on event days as these can obstruct the view for others.
In the interest of public safety and protection of children, alcohol consumption must be controlled.
No off-site-purchased alcohol can be brought to our fixtures. There are public bars on site which you are encouraged to make use of.
You may bring fold out chairs and blankets, but please be considerate of other guests in the space you use.
Please don't bring barbecues or portable cookers as these are not permitted.
We do not reserve seating in general entrance areas.
Customers are not permitted to bring in external caterers. Formal entertainment will be stopped.
Please keep to signposted areas. The pony lines are not open to the public to visit.
We welcome families but ask please that children are to be supervised and dogs must be kept on leads and are not permitted into buildings, with the exception of guide dogs.