Romance At The Millstone Hare This Valentine's Day, Love Is Most Definitely In The Air!
That's right. It's here again. It's time to get your thinking cap on and show your loved one just how much they mean to you. Whether you love it or hate it, there is simply no escaping it! And you've got just over one week to get your gift – or at least your heart-felt card – sorted. Though while Valentine's Day has become a staple celebration in the UK and many other parts of the world, it hasn't always been that way. Here's some background on where Valentine's Day originates, and some inspiration for how you can mark it.
Why Do We Have Valentine's Day?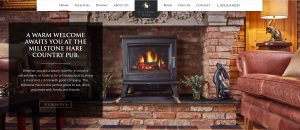 Originally defined as 'The Feast of Saint Valentine', Valentine's celebration on February 14th was introduced by Pope Gelasius I in AD 496. Its purpose was to celebrate Valentine of Rome, a Christian martyr who died on that date in AD 269, who was added to the calendar of the saints over two-hundred years after his death. It wasn't, however, until the 14th century that the day became associated with romantic love, with the publication of Chaucer's poetry about 'Valentines'.
In 18th century England the date became an occasion where couples expressed their love for one another, typically through the giving of gifts and the writing of cards. By the 19th century, these customs had spread internationally, with mass-produced cards being sold and the day turning into the commercialised celebration that we now know it as.
Last-minute Inspiration… Romance At The Millstone Hare
If all this is coming as a shock, and you haven't quite got round – yet – to sorting something out for your loved one next Friday: fear not! We are here to help! For a gift that won't break the bank but will show your partner that you care, why not book a romantic dinner for two at The Millstone Hare?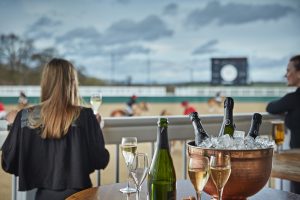 At just £29.95 per person for a delicious three-course meal (plus Valentine's gift!), you can treat your other half to an evening of fine food in idyllic surrounds. Set in the 600-acre Stoneythorpe Estate in the heart of Warwickshire, the Olde-English style pub is warm and inviting and off the beaten path.
With a selection of sharing starters to kick things off, their special Valentine's Menu offers mains including a succulent Fillet Steak, a flavourful Vegetable Wellington, a creamy Chicken Supreme and a delectable Salmon en Croute. And if that's not enough to get your mouth watering, their desserts will definitely do the trick. Think Zingy Lemon Crunch, White Chocolate & Raspberry Bread and Butter Pudding and a Cheese Board with all the bells and whistles. And they are even serving a Dessert Sharing Platter for an added sprinkle of intimacy.
To secure your table for Friday 14th February call 01926 830255.