UK Pubs Are Closing At An Alarming Rate
The 'local', as it is so affectionately referred to, was once the pillar of every community; the place in which you would go to relax, meet friends, celebrate successes and commiserate losses. But in recent years the British pub has suffered a worrying decline, with closures rife up and down the country. According to the British Beer & Pub Association (BBPA), a whopping one quarter of pubs have closed in the past 35 years, and since 2000 over 10,000 have shut their doors. The current rate of closure, as published by the Campaign for Real Ale (CAMRA), is 18 per week – over two every single day – which is a rather alarming figure. But why are so many publicans hanging up their boots?
Whats Changed To Cause So Many UK  Pubs To Close?
Drinking habits have changed quite considerably in the last few decades in Britain, with both the quantity and type of alcohol now favoured having a negative effect on the UK's pubs. Gin, wine and craft beer consumption is on the rise, with Brits often opting for a higher quality of offering than before, choosing to drink less, but better. Alcohol consumption generally is experiencing a decline, with data from the Office of National Statistics (ONS) revealing that individuals are drinking less, and that the proportion of those who do not drink at all is, albeit slowly, on the rise. With mindfulness, self care, health and fitness all sweeping the world by storm, it is no wonder that those perhaps excessive, or at least more prevalent, drinking habits are moving lower down people's priority lists when it comes to leisure time.
How We Spend Time
'Staying in' is also much more of a 'thing' nowadays, which has a knock-on effect on footfall in UK pubs and thus on their top line. With a plethora of technology services making almost every activity possible from the comfort of your own home – think Netflix, Deliveroo, FaceTime – there is now much less reason to head out to a potentially less comfortable setting to consume your beer, especially when you can drink the very same tonic from your favourite spot on the sofa, watching the latest blockbuster in your pyjamas, if you so wish! Buying beer and other alcoholic beverages from supermarkets and off-licenses, instead of your local pub, is also on the rise, with the affordability of shop-bought booze actually increasing, while the price of beer at the bar is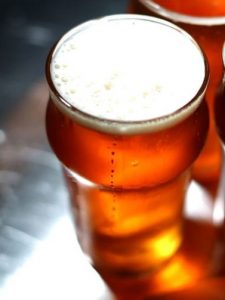 heading increasingly the opposite way.
UK Pubs Are Forced To Charge More
High prices in pubs are one of the biggest reasons for the decline in their trade, with publicans being forced to charge hefty premiums due to the taxes and high costs that they themselves face. British traders experience the third highest Beer Duty across the whole of Europe, and this combined with rising Business Rates and costly VAT puts pressure on their margins, making it almost impossible for pubs not to hoist their prices to what some would deem as unaffordable. Which, inevitably, deters customers from visiting their local and adds to the spiral of their decline.
So next time you fancy a refreshing beer to celebrate, commiserate, or anything in-between, why not visit your trusty local instead of staying tucked up at home, and do your bit to help reverse the worrying trend.