Party like The Great Gatsby
Set in New York City in the Roaring Twenties, F. Scott Fitzgerald's The Great Gatsby gives us a fabulous insight into the decadent and extravagant party scene during post-war, Prohibition era America. During this period business was booming and the nation was strong; and everyone wanted a jolly good party. With a constitutional ban on the production and sale of alcohol for over a decade, the nation, who were in great celebration of the end of the long and brutal war, flocked to gangster-run speakeasies for their alcoholically-spiked fix.
Who Or What Is The Great Gatsby?
Fictional character Jay Gatsby provided the backdrop for these gatherings in the classic 1920's novel, with the notorious weekly parties held at his lavish, multi-million dollar mansion. Seemingly the entire town would attend, arriving in their finest cars and decked out in all their finery, swarming to the glitzy and glamorous affair.
Described by the book's narrator Nick Carraway as a "kaleidoscopic carnival", the soirées were no-expenses-spared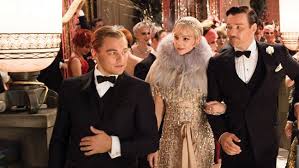 shenanigans, with all the lights, decorations, entertainment, food and, of course, liquor one could possibly dream of. The most exquisite champagne flowed endlessly; the lavish entertainment never ceased to entertain; "the air [was] alive with chatter and laughter". Devised to attract Daisy – the woman he loved – to drop by, Gatsby pulled out all the stops for each and every one of his elaborate parties, creating spectacles that would be seen, heard and perhaps remembered (if it wasn't for all the alcohol) far beyond the confines of his flashy pad.
The Great Gatsby Film
Impressively brought to life in Baz Luhrmann's 2013 film, starring Leonardo DiCaprio in the title role, we are given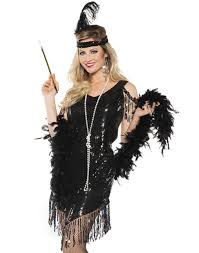 an access-all-areas view into what these magical parties may have looked like. With human-sized champagne bottles, inflatable zebras and mighty orchestras, the scenes are everything the reader could have envisaged and more. And just imagine if you could actually experience the magic and mystery of one of Gatsby's great parties first hand…
Christmas Party At Dallas Burston Polo Club
Well, this Christmas, you can! Every Friday and Saturday night in December during the run up to Christmas Dallas Burston Polo Club are hosting Great Gatsby themed Christmas parties, with food, drink and entertainment to rival those of the great man himself. With canapés, a three-course dinner, charity casino, live entertainment and plenty of room for dancing all you need to do is find the perfect flapper dress or tuxedo to look just the part – everything else is taken care for you!
For more information and to book your package visit