[av_textblock size=" font_color=" color="]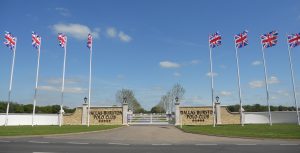 Did you know that the Midlands economy is growing nearly 50 per cent faster than the UK average – making the region one of the best locations to do business?
As a thriving enterprise in the heart of Warwickshire, we have always been incredibly proud of this unique region, and rightly so. The people, the places and local firms have all played a key role in the recovery of the country's economy and that looks set to continue. But why is the Midlands such a good place to do business?
Well, according to new figures, inward investment from foreign companies has created more than 11,000 jobs in the West Midlands over the past year – proving there is a real appetite to do business in this region. Giants such as Vodafone and Jaguar Land Rover are among those locally attracting funding from overseas as well as the UK – creating thousands of new jobs across the industry. Just this month the Government vowed to invest £35 million into the region's car industry, creating 3,000 new skilled engineering and manufacturing jobs in Coventry
and other sectors appear to be thriving too.
The hospitality and events industry in the Midlands has enjoyed a strong couple of years helped by a number of factors including some impressive new developments across the region. The new £150 million Resorts World opened in Birmingham last year and there has also been a £600 million redevelopment of New Street Station – all helping to attract investors and new businesses.
This has all contributed to Birmingham becoming one of the UK's fastest growing tourism destinations, and in Coventry figures show that the number of holiday trips to the city by foreigners has risen from 14,894 in 2014 to 26,544 in 2015 – an increase of more than 78 per cent. The city is now the 42nd most visited place in the UK for overseas holidaymakers – with Stratford scoring even higher in 29th place with 60,870 visitors.
This year has so far been an impressive year for Warwickshire too, boosted by increased footfall to the towns, tourist attractions and shopping centres – helped in part by several major investments across the county. Work is underway on Stratford's £30 million Town Square development, which will create more than 70,000 sq ft of retail, restaurant and leisure space. Leamington's central 'events space', the Pump Room Gardens, will also have a £1 million restoration to bring it back to the standards of its heyday following a grant from the Heritage Lottery Fund.
And for us, there are exciting times ahead with our planned investment of £122 million. The 12-year plan for the Dallas Burston Polo Club will include 100 luxury lodges, a new hotel and we have just completed our new £1.5 million bar and lounge, The Millstone Hare.
As a business here in the Midlands, we have seen our events and conferencing bookings increase dramatically over the past year and we expect it to continue.
It's clear that the region's continued investment, it's thriving economy and it's ideal location in the heart of the nation makes the Midlands a great place to do business, to live and to explore, and long may this continue.
[/av_textblock]