Music Legends with a Love for Horses
Many of us since childhood have pined after a horse of our own. An animal to love, to ride, to explore with and get to know. But many of us are not lucky enough to have this longing translate into reality. But this does not stop us dreaming. Music legends too, although perhaps a little more glitzy and glamorous than you on a Monday morning, share this passion for the equine, and here are five big names from the music world who love nothing more than a strapping stallion or perfectly-petite pony.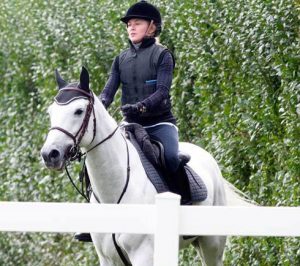 Music Legend Madonna
Getting into the game later than many, Madonna didn't start riding horses until she was in her forties. On her 47th birthday, while married to Guy Richie, she was presented with a horse as a birthday gift. The first ride, however, did not go smoothly, with the Queen of Pop being thrown from the horse, ending up in hospital and enduring eight broken bones. Not one to be deterred, six months later Madonna was back riding once more, and has never looked back since. For a more in depth article on Madonna and her love of horses take a look here.
Paul McCartney
Having grown up around animals, Paul McCartney has had a fondness for our four-legged friends from a very young age. He has even written songs about them – 'All You Horse Riders' was a track recorded in 1979 and released in 2011 as part of an archive collection. As well as a shared love for horses, Paul's father Jim also had a soft spot for betting, especially on horse racing. So in 1964, for his father's 62nd birthday, Paul bought Jim a racehorse named Drake's Drum, who went on to win the Hylton Plate at Liverpool's Aintree Racecourse in 1966.
Shania Twain
'Man! I Feel Like A Woman' singer Shania Twain, who also happens to be the best-selling female artist in country music in history, has had an undeniable love for horses for many years. She relished the chance of incorporating her two loves – music and horses – in a surreal stage show, which materialised in Las Vegas during rodeo week in 2012. One black and one white horse accompanied the international superstar during her show at Ceasers Palace. Wanting the horses to be appreciated for their natural beauty, she didn't get them to do tricks or gimmicks, instead leaving their majestic presence to do the talking.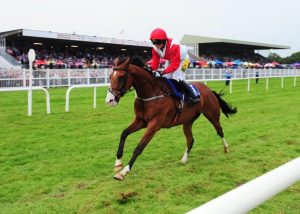 Ronnie Wood, Music Legend, Rider, Horse Breeder
Best known for his part in British rock band The Rolling Stones, Ronnie Wood is also a respected artist, with horses one of his favourite subjects to paint. Not only muses for his artwork, the famous musician also owns, and bred, his own racehorse, nine-year-old Sandymount Duke. The successful horse's last win was at Leopardstown in July 2017.
Lady Gaga
The weird and wonderful American singer songwriter is, just like her stage name, totally gaga for horses. Gaga received her first horse, named Arabella, as a birthday present from her record label. But at this time she had never ridden a horse before. This did not deter the popstar, though, far from it. She soon took to riding Arabella bareback like a duck to water, and even bought the mare a 'boyfriend', a stallion named Tigger. Her love for her equine friends has since never waned, with her and her fiancé just last year welcoming two new horses into their family, named Gracie and Sandy.