Polo in the Park 2018
On Sunday 2nd September 2018 Dallas Burston Polo Club will host its seventh annual Polo in the Park event, a day of fun and games for all the family. Inaugurated in 2012, the all-ages event has been growing year-on-year, now drawing in crowds of over 3,000 visitors. And this year it will be even bigger – for 102 Touch FM's breakfast presenters Ollie Gallant and Si Alexander will be broadcasting the special day live, across the whole of Warwickshire!
What To Expect From Your Visit At Polo In The Park 2018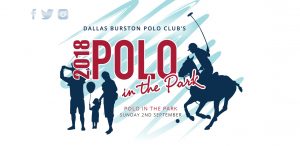 Competitors and guests flock to the Southam-based venue from nearby towns and villages, up and down the country, and even from overseas to attend the annual event, and this year you could be there too! Whether you're a seasoned aficionado or have never set foot on a polo field before, you will be welcomed by the team at Dallas Burton Polo Club and are in store for a fantastic summer day out.
Along with the main attraction of the first-class polo matches, visitors will be spoilt with live entertainment, a fabulous fun fair and various exhibitor stalls to peruse. Not only that, guests will have the opportunity to spend a day with their friends and family soaking up the unique atmosphere of the prestigious and award-winning club, and immersing themselves in the unrivaled glamour of the sport of the kings.
What Is The Cost To Attend Polo In The Park 2018?
General admission is totally free, and there is a bar and restaurant onsite to cater to all of your sparkling wine- and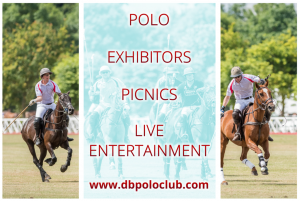 sustenance-needs. But for a more exclusive experience, there are a couple of super-affordable packages which will get you the best seats in the house, commentary on the games, and even a personal picnic!
A Grandstand Seat ticket gives you a designated seat with prime views of the polo tournament plus polo commentary, and costs just £5 per person.
For the full blown experience you can opt for the Picnic Package: a complimentary seat on the Grandstand, fantastic views of the tournament and a box full of classic picnic treats each. On the day the Picnic Package costs £15 per person, which would also secure you polo commentary and prime views of the premier polo pitch.
Parking at the venue will cost just £10 per car, which can be paid on arrival or pre-booked online!
For more information and to pre-book your tickets for Polo In The Park 2018 (and secure yourself those discounts) click here  or call +44 (0) 1926 811111.