Summer Holiday Ideas
The Summer holidays will soon be here, you may be out of summer holiday ideas on what to do with all of this time your children have off… And that's why we are here to help. Instead of seeing the long stretch until September as a never-ending childcare conundrum, here are some ideas of what to do locally in Warwickshire, with your children during the summer break, which will keep them – and you – thoroughly entertained, and they don't all cost a fortune!
Arrange A Family Day Out For The Summer Holidays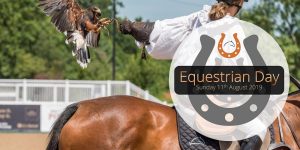 Here in Warwickshire and the surrounding areas we are spoilt for choice when looking for a fun day out for all the family.  Indoors or outdoors, sporty or not, there is always something different to do if you just know where to look.
Sunday 11th August 2019 will see Dallas Burston Polo Club host its annual Equestrian Day event, a firm family favourite. Celebrating all things equestrian, the day features demonstrations of many equine disciplines, polo matches, mounted games, British Dressage and  more. Exhibitor stalls, food vendors and a farmers market are also on hand to provide an injection of popular culture and some tempting refreshments. Entry is completely free.
Learn A New Sport During The Summer Holiday Term
With the likes of netball and rounders well covered during term time, why not use the summer break to introduce your child to a perhaps more unusual sport, say… polo?
Dallas Burston's polo manager Huw Beavan teaches polo lessons all year round, catering to all levels, ages and abilities.   Those who have never ridden horseback are as welcome as those who have their own pony!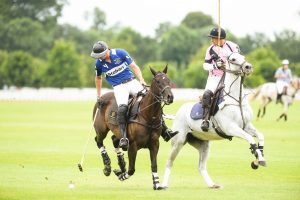 School ponies are available to learn on, and you can chose between a short lesson, a half day or even a full polo day, to really immerse yourself.  And it's not just for the kids! Adults of all ages are also invited to learn polo with Huw at Dallas Burston.
All that's required for your first lesson are jeans, boots with a small heel and unbridled enthusiasm!
Call Huw on 07739 531 009 or email  for more information.
Eat Out As A Family – Summer Holiday Treat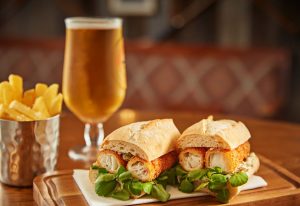 While it can be difficult to take children to a lot of restaurants, for a lack of suitable menus and seating, The Millstone Hare is child-friendly through and through. With a dedicated menu featuring a selection of petite pub classics, all kids' mains are priced at just £6 and served during all food services.
Which means both your children and your wallets leave happy, and no washing up to do afterwards either!
View the menu  or call 01926 830 255 to book a table.