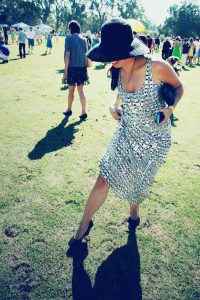 It's a bizarre sight. The Umpire has called the whistle; the players are galloping away to their grooms, as the crowds of spectators vault the picket fences and take their place on the pitch. Gentlemen abandon their jackets, and ladies pick their way gingerly over the churned grass, smoothing out the surface with the help of their heels. The tradition of divot stomping may appear absurd to an onlooker, but it is in fact one of the longest-standing and most important traditions in the Sport of Kings.
The practice achieves two things; it engages the crowd, and allows them to play an important part in the game that is so enjoyable to watch. Often you'll find the adults just as excited to participate as the children! Whether at half time, or between chukkas, guests are invited onto the pitch and, if they don't already have one (or perhaps need another…) offered a glass of champagne. Because what better way to enjoy the summer weekends, than sipping champagne and stomping away to your heart's content! This is a time to relax and discuss the game with your fellow spectators, to let everyone stretch their legs and languish in the sun, as well as actually being able to appreciate how big the polo pitch truly is.
More practically, a large crowd divot stomping is the most efficient way of repairing the field for play to continue. A horse's hooves, especially at flat gallop, are highly adept at turning the most impeccable grass surface into a churned mess, and even a single seven-minute chukka can wreak havoc on the grounds. Pressing the divots into the ground reduces the risk of falls and injury during play, as well as allowing the ball to travel farther, and with more accuracy.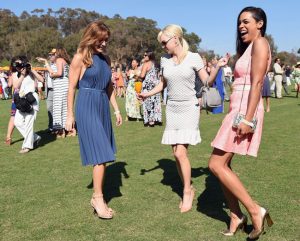 Whilst it is unclear precisely who founded the idea of divot stomping- or when- it is certainly recognised as one of the oldest and most widely continued traditions of the game, and thus remains an integral part of many tournaments all over the world. So, if you haven't already, get stuck in at your next match at Dallas Burston Polo Club! Just remember to plan your footwear accordingly (not a few stiletto heels have fallen foul to divot) as well as wearing appropriate clothing and protection to avoid getting caught out; it's very easy to spend twenty minutes chatting whilst, unbeknown to you, the sun's glare is working it's mischief. Other than that… happy stomping, everyone!