The Politician with a Penchant for Polo
Known better for leading Britain to victory in the Second Wold War during the first of his two terms in office, Sir Winston Leonard Spencer-Churchill also has a rich past in the world of polo, having actively partaken in the sport for almost thirty-five years.
Training As A Cavalry Officer & Polo Player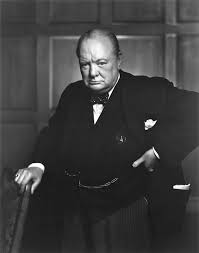 The British politician first learned to play the sport during his time at the Royal Military Academy at Sandhurst from 1893-94. The following year Churchill was commissioned as a second lieutenant into the 4th Queen's Own Hussars and soon began intensive training as a cavalry officer in Aldershot. Spending eighteen months at this training centre Churchill became a regular on the polo field, with hopes to be given a place on the regimental team in 1896. He was indeed granted this wish.
Later that year, after time spent in Cuba and North America, Churchill traveled with his 4th Hussars regiment to Bangalore, India, where he picked up a long-term injury that would impact – but not stop – his polo career from that point on. First arriving into Bombay aboard the steamship S.S. Britannia, on reaching the quayside Churchill was thrown off balance by a heavy swell and slipped on the wet steps, quite severely injuring his right shoulder. This did not deter him on the field, though. Although the injury would stay with him for life – the joint often displacing from the slightest of movements – and prevented him from playing tennis, he simply strapped his arm to his chest to play polo; his beloved sport which he was not going to give up readily.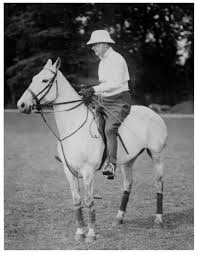 Despite Injuries, Was Victorious Playing Polo
In 1899 the Inter-Regimental Cup – the oldest polo tournament in the world – took place in Meerut, India. Churchill, clearly accident prone, fell, again, the day before departing for Meerut, re-injuring his shoulder and spraining both of his ankles. But despite these setbacks he qualified to play for the 4th Hussars. His team – the underdogs – scored a record number of goals and came out victorious, their win commemorated with a three-handled silver championship trophy and celebrated with a festive dinner in the city, hosted by the 5th Dragoon Guards and their commander, Lieutenant Colonel Robert Baden-Powell.
Polo, to Churchill, was approached as if a battleground more than a recreation. He played with aggression, combativeness and audacity. Bloodshed through to death, of both rider and horse, were aspects of the game, creating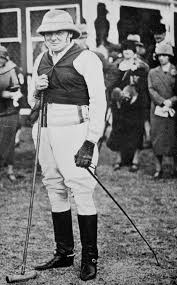 a warzone-like atmosphere in which, as proved later in his life, the politician would also thrive.
Winston Churchill Played Into His 50's
Having started at the ripe age of nineteen, Winston Churchill was faithful to the game until his fifties (fifty-two, to be precise), when he retired from the sport. His fighting spirit did not leave him at this point, however, for it would be thirteen years before he would take up office as Prime Minister of the United Kingdom, in 1940, at which time his fighting spirit was truly put to the test.