How many Bank Holidays in the UK?
The month of May is a bumper month for Bank Holidays, but, in actual fact, so are April and December, which, too, contain two of these highly-anticipated days off from work (for most lucky fellows).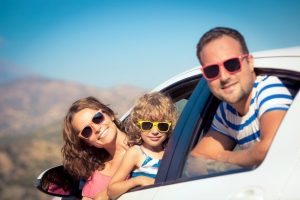 But May – perhaps because there is no Easter or Christmas to be worrying about – seems more of a Bank Holiday spectacle than any other month.  And with the weather as it is these extra days off are certainly not to be sniffed at.
We are, this week, slap bang in the middle of our eight glorious Bank Holidays of 2019, with next Monday – 27th May 2019 – marking the Spring (or Late May) Bank Holiday; a wonderful chance to enjoy the sunshine and get together with friends and family.
Why do we have Bank Holidays?
Bank Holidays are public holidays where banks and many other businesses are closed for the day, which often fall on a Monday granting many workers a glorious three-day weekend. Bliss.
Before 1834 the Bank of England observed over thirty (!) saints' days and religious festivals, but in the year 1834 this was reduced to a (measly) four: 1st May, 1st November; Good Friday; and 28th December.
In 1871 Sir John Lubbock introduced the Bank Holidays Act (we like the sound of that), establishing the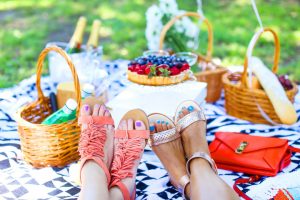 concept of national holidays with pay, and set the first four official dates: Easter Monday; the first Monday in May; the first Monday in August; and Boxing Day.
In More Recent Times
Nowadays some of the original dates have changed slightly, and the number of holidays has doubled in total, with a handful of 'public holidays' now referred to as Bank Holidays as well.
Ideas for this Spring Bank Holiday Monday
With Early May Bank Holiday just a couple of weeks ago, you will be forgiven for a lack of yet more Bank Holiday recreational inspiration. Sunday 26th May, no doubt, you will be celebrating here with us for the Victor Ludorum tournament and our Opening Season Party… but if Monday 27th May has got you stumped here are some suggestions of things to do around Warwickshire to make the most of this month's last public holiday.
Stratford: The birthplace of William Shakespeare, a day trip to Stratford in not complete without a visit – even if just from the outside – to the magnificent Royal Shakespeare Theatre. With a rooftop restaurant and gift shop attached, even the most un-Shakespearean of visitors can amuse themselves at this flagship theatre in the heart of the magical town.
Warwick: Another historic town right on our doorstep, Warwick is a great place for a day out with the whole family, with its impressive Warwick Castle. Daily shows, interactive attractions and even the UK's biggest Bird of Prey Show can be found here.
Royal Leamington Spa: Just 5 miles away from our 600-acre club lies the wonderful spa town, with a host of shops, restaurants and fun activities for people of all ages. If the weather holds up Leam Boat Centre is the destination to head for, where you can hire canoes, kayaks, pedalos and much more, to enjoy at your own speed along the picturesque River Leam.
Dallas Burston Polo Club: And if all that seems like too much 'activity', book yourselves a table at our on-site restaurant and pub, The Millstone Hare, and enjoy some delicious dishes in beautiful surrounds.