Victor Ludorum 2019 Tournament
Victor ludorum, or Victrix ludorum, translates from Latin to 'winner of the games', which gives an idea of the prestige associated with this polo tournament.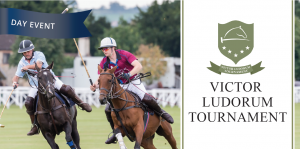 Dallas Burston Polo Club are proud to have been selected to host the Victor ludorum 2019 tournament, for the fourth consecutive year, and Sunday 26th May will see the Stoneythorpe leg of the championship come to a dramatic conclusion, with all teams fighting to lift the Stoneythorpe Cup.
The first event of our summer and grass polo season, the Stoneythorpe final coincides with our Opening Season Party, which is definitely an event not to be missed.
Victor Ludorum Tournament 2019 Details
The two-week-long Victor Ludorum tournament plays host to top international players from around the globe, and displays some of the highest-goal polo in the country.
Here in our beautiful Warwickshire surrounds we are hosting fixtures every day from Monday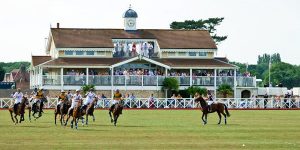 20th May, with entrance completely free – even on the final Sunday! All are welcome to join us to enjoy the equestrian action from our colonial-style Clubhouse and our brand-new Cloud Pavilion Marquee.
Entrance is free, and open to everyone – what better way to spend the day with the family.  Whether you are an equestrian fan, or just fancy experiencing something different – The Victor ludorum 2019 Tournament will not disappoint.
Why not pop up to our on site country pub for refreshments, or a meal, you will find a welcoming atmosphere and very reasonable prices.
Learn more about the Dallas Burston Polo Club from our very own Polo Manager Huw
Victor Ludorum Tournament 2019 Opening Season Party
And if that wasn't enough excitement for one day, you can continue your Bank Holiday celebrations with us here at Dallas Burston at our 2019 Opening Season Party, which will follow the day's battles.
Opening Season Party Details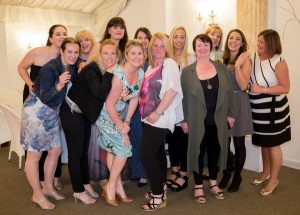 A champagne and canapé reception will greet all those celebrating with us on arrival, followed by the presentation of the Gold Cup and a much-anticipated charity auction.
Next up on the agenda is the award for best-dressed lady, so, ladies, there really is no excuse not to go all out and make your outfit one to remember.
The prize-giving of the Chairman's Cup is followed by a DJ and disco, to really let your hair down and celebrate the start of the summer season.
Dress code is summer formal, which means cocktail dresses for the ladies and chinos or trousers for the gentlemen.
Dress to impress and you may just bag yourself the best-dressed prize!
Let The Summer 2019 Season Begin!
So what exactly are we celebrating on Sunday 26th May? Well, all of the wonderful polo events we have got planned this year, of course!
June welcomes Ladies Day, one of the most popular events in our equestrian calendar.
July is host to the Fine & Country Warwickshire Gold Cup, now in its eleventh year!
August brings with it Equestrian Day, with polo matches and demonstration a plenty.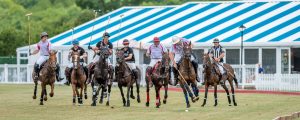 And September, when it comes, offers Polo in the Park, our biggest polo tournament stretching across out premier grounds.
So there's much to look forward to in the 2019 summer season, and we hope to see you on Sunday 26th May to kick it all off with an almighty bang!