Ladies Day 2019
In just a couple of weeks time Dallas Burston Polo Club will host, for the eighth consecutive year, the seriously swanky bonanza that is Ladies Day 2019.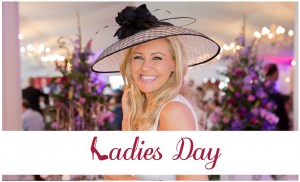 Saturday 15th June 2019 will see the club open its doors for the ultimate social event in its 2019 calendar, and you – yes you – are cordially invited!
What is Ladies Day 2019 At Dallas Burston Polo Club?
Along with premier polo, of course, Ladies Day at Dallas Burston is a celebration of class, glamour and going all out. With a dress code of 'Dress to Empress' no outfit is too much, and the best-adorned guests will be adorned with their very own awards as the day, and evening, progress.
A full polo tournament can be watched from the comfort of our brand new and ever-so-fancy Cloud Pavilion, a raised venue with glass-exterior offering panoramic views over our 600-acre estate and premier polo grounds.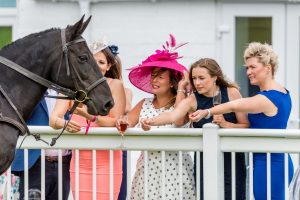 Divot stomping is firmly on the agenda, which, for those who are yet to experience it, allows guests to come onto the pitch and stomp – literally – to their heart's content!
As well as providing a great laugh for all involved, this pursuit also has a very practical side to it. Divot stomping is the most efficient way of repairing the field for play to continue, by reducing the risk of falls and injury, as well as allowing the ball to travel farther, and with more accuracy.
The popular game of Heads 'n' Tails will also return this year, along with the exciting charity auction, of which funds raised will go to support two very worthwhile causes: The Shakespeare Hospice and The Princes' Trust UK.
Platinum Hospitality Package For Ladies Day 2019
Selling like hotcakes this year is the Platinum Package, a ticket to which elevates this day from special to spectacular.
This sought-after package includes access to the new Cloud Pavilion, a welcome drink, tempting canapés, a delicious three-course luncheon, and access to the VIP after-party.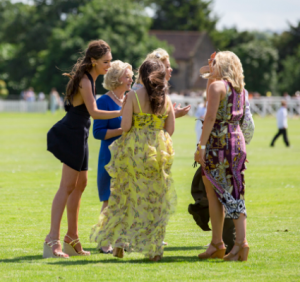 For an event to remember we encourage bagging yourself a ticket pronto! There is a £50 discount to be redeemed for pre-booked groups of 10, so get your girlfriends together and book yourself a table!
Ladies Day 2019 – The Awards
Along with the presentation of the Gold Cup and Chairman's Cup, the best styled guests will also be awarded, with three separate categories for this year's event.
Best Dressed Lady will go to the fanciest female; Best Hat will be awarded to the ultimate millinery masterpiece; and – a first for 2019 – Best Dressed Gentleman will be presented to, you guessed it, the most elegant of the opposite sex.
We look forward to seeing you, and your choice of outfit, on June 15th!
To find out more or book your table call 01926 811 111 or email enquiries@ixlevents.com