When is Father's Day 2019?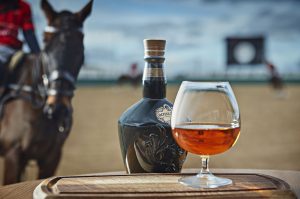 In 2019 Father's Day falls on Sunday 16th June, which is less than two weeks away. So if you're yet to buy your Dad a card or present, here's your reminder! And so you don't forget next year – Father's Day always falls on the third Sunday of June.
Father's Day Origins in Catholicism
A yearly celebration of fatherhood is thought to have originated in Catholic Europe, way back in the Middle Ages. The 19th March marked the feast day of Saint Joseph, or Saint Joseph's Day; a day in which those within the Catholic religion would honour the "Nourisher of the Lord" or "putative father of Jesus". In fact, Catholic Europe and much of Latin America still celebrate Saint Joseph's Day on 19th March. But celebrating one's paternal father was not a part of these traditional and religious festivities.
Father's Day Origins in the US
Initially brought to the Americas by the Spanish and Portuguese, it wasn't until the early twentieth century that the concept of honouring one's 'father' was used outside of the Catholic religion. The supposed first celebration of the paternal father was held on 5th July 1908, in Fairmont, West Virginia. Following the loss of over three hundred and fifty men – the majority of them fathers – in the Monongah Mining Disaster of December 1907, Grace Golden Clayton, one of the many who sadly lost her father, wanted to honour the memories of those who had lost their lives. She did this by organising a Father's Day celebration at her local Methodist Church.
However, though the event was well attended and showed a great display of love and thankfulness, the day did not catch on in other towns, let alone other states or countries. Perhaps overshadowed by the previous day's Independence Day celebrations, the press barely covered the event and the residents of Fairmont themselves did little to spread the word.
Two years later, in June 1910, Father's Day was celebrated once more, organised by one Sonora Smart Dodd, an event often sited as the original celebration of its kind. Dodd's motivation behind inaugurating the tradition was learning of Mother's Day celebrations held the year prior by Ann Reeves Jarvis. Having been raised by a single father Dodd wished for male parents to be honoured in the same way as mothers, thus developing her version of Father's Day, held on the third Sunday of June.
It wasn't until 1966 that the US saw the first presidential proclamation honouring fathers, designating the third Sunday in June as Father's Day. And in 1972 President Richard Nixon went one step further, making the day a permanent holiday by law in the United States.
Father's Day 2019 in the UK
Though not a public or bank holiday in the UK, as it always falls on a Sunday (the third in June, remember) Father's Day is for many a day in which there is no, or fewer, hours spent at work, with more time to spend with the family, and most importantly to celebrate and remember fathers, past and present.
Last Minute Gift Ideas for your dad this father's day 2019
If you're stuck for inspiration or don't have time to buy your father a gift, The Millstone Hare do a great Sunday roast, for a very reasonable price… a great way to treat your dad!