Country Pub Launches New Website
Last month Dallas Burston Polo Club's onsite country pub, The Millstone Hare, launched a brand new website. Alongside beautiful photographs depicting the thatched tavern's relaxed and inviting interior, the extensive grounds within which it sits and looks out over, and of course its tempting dishes and drinks, the new website gives a whole host of information about the story behind the pub and a look at its history.
How Old Is The Country Pub?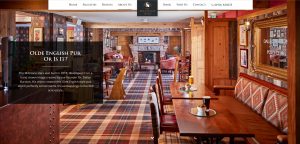 Though only built in 2016 – developed from a hand drawing by the club's founder Dr. Dallas Burston – The Millstone Hare carries with it a lot of interesting history and artefacts. The design and decoration of the Olde English style pub has been chosen to reflect the local area. Many of the materials actually recycled and reused items from prior establishments.
From the estate's original old manor house comes the roof slates and drainpipes, now intrinsic to the tavern's make up. Traditional pews salvaged from a modernising church greet visitors as they cross the threshold, exchanged for a donation to the church form Dr. Burston himself. Each and ever door has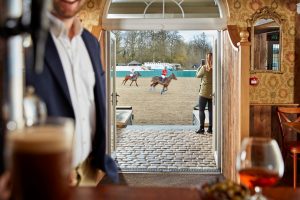 been rescued from old farmhouses within Warwickshire, now carefully restored to their former glory. And the brick work is Kenilworth stone – the common type of brick used in this charming county.
Its name, The Millstone Hare, has meaning and history behind it too. An old millstone was unearthed during the development of the building, which now proudly sits on the doorstep, welcoming everyone who passes its way.
The Perfect Country Pub Location For Food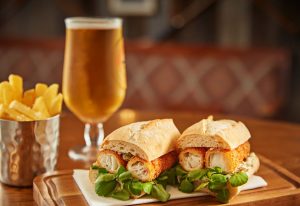 A new website is not the only thing waiting to be discovered, either. A brand spanking new menu, available to peruse on the site, includes an enticing array of à la carte dishes for the evening and light bites and sandwiches for lunch time. A host of fish, vegetarian and gluten free dishes are served, alongside the likes of Beef Wellington and Hand-Reared Wagyu Steak; with a tempting range of desserts, including a Tarte Tatin for two to share, to give your meal the perfect ending.
An extensive selection of wines, champagnes, gin carafes and cocktails can be found on the new and improved drinks menu, with options to suits all budgets and tastes. A handy taste guide indicates how dry or sweet Champagne, White and Rosé wines are, and how full- or light-bodied Reds are, while the staff are always on hand to help and advise further when choosing your wine.
Looking to Hire A Country Pub Venue?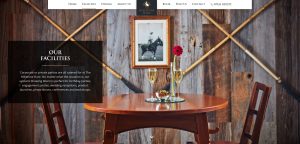 As well as serving lunch, dinner and drinks, The Millstone Hare is available for private hire, with much useful information about this now displayed on their website. Whether you are looking to host a large corporate event or an intimate birthday party, the upstairs Drawing Room is a flexible space fitting up to 120 people, with all the necessary technology to make your day a success. Equipped with its own bar, balconies overlooking the SuperArena® and Main Polo Ground, an inbuilt Nexo speaker system, large monitors, LED lights, and disabled access and toilets, the Drawing Room has been designed to work around you, whatever your needs and preferences.
Check out what polo events are taking place at the Polo Ground and book The Millstone Hare for the perfect view!
To find out more visit millstonehare.co.uk