Garden Games for a Summer Wedding
As summer unfolds so too does wedding season. Everyone loves a summer wedding – great weather, great vibes, a great opportunity to show off you tan… But with summer being the most popular season for UK weddings, it is also the season in which standing out from the crowd is key.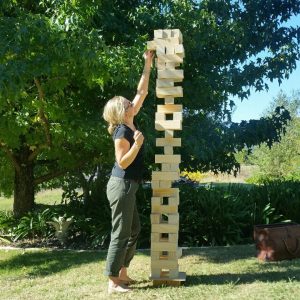 Let's be honest – everyone wants their wedding to be the one that's remembered, and with a summer wedding you have even more opportunity to make your special day memorable.
The sun is most definitely on your side at this time of year, and garden games are a brilliant way to add some fun and keep your guests entertained.
If your wedding is approaching and you don't have lawn games sorted – do not worry! Here are some suggestions for playful additions that will add a little extra something to your very special day.
Giant Games For The Garden
Want to get everyone involved without having to explain the rules? Opt for a super-sized version of a well-known game. 'Giant' garden games will both catch guests' eyes and help everyone to integrate, and make for brilliant 'natural' photographs, especially when someone wins! Giant Jenga, Connect 4 and Scrabble are all easy to find on the internet, and require little preparation on the lead up to the day.
Classic Garden Games
You can't beat a classic, eh? There is usually a large mix of ages at weddings – from tinkering toddlers to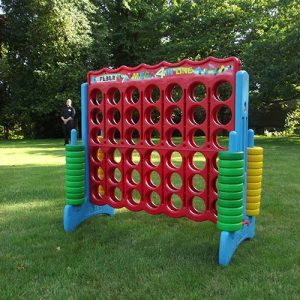 elderly relatives – so classic lawn games are a good option to cater for all ages and abilities. If you have a summer fête or similar theme these will also be bang on trend! Think croquet, boules, ring toss, etc.
You can easily buy or borrow a set, or even make them yourself for a personal (and money saving) touch!
Quirky Garden Games
While you can't go wrong with a classic, you might want to opt for something a little less 'ordinary'. Depending on your wedding venue, and inquisitiveness of your guests, a treasure hunt can be a fantastic way to keep the youngsters entertained, and tire them out before the speeches commence!
For receptions funfair- or festival-themed, consider a coconut shy as a fruity addition to your festivities. But beware – coconut shy balls are hard and when thrown can be dangerous, so make sure the play area is away from any milling guests, and that an usher is on hand to oversee.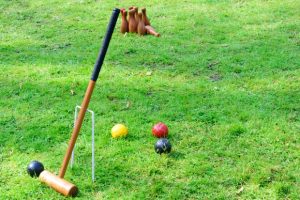 And for a step even further into the exotic, consider installing a piñata. Commonly associated with Mexico, piñata's are increasingly becoming transformed into wedding centre pieces, being custom-made into love hearts, wedding cakes, and even look-a-like engagement rings! Fill yours with sweet favours and watch the crowd go wild.
With your outdoor game(s) sorted you can enjoy your big day or any other occasion, safe in the knowledge that your guests will never be bored but always entertained.