SuperArena ® Available for Hire
Here at Dallas Burston Polo Club, we can't deny that we put on a lot of events. From Bonfire Night and Christmas Parties to Ladies Day and Equestrian Day, we've got you covered. But if you are looking to host your own event, you can do that with us, too! You can hire the superarena for whatever equestrian events you have in mind. Our £1 million SuperArena® is available to hire all year round; the perfect location for your next horsey happening.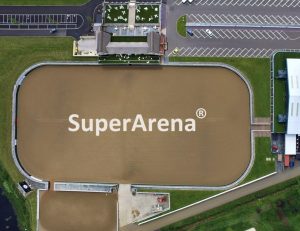 Super by name, super by nature
Officially opened in 2013, christened by stars from the UK Polocrosse Association, including triple World Cup player Debbie Harris, the all-weather SuperArena® in the grounds of our Stoneythorpe Estate measures 140 x 70 m – covering a whopping 2.4 acres – making it 20% larger than the same-surface equine arena at Windsor. Its super-sized nature means it can even host four-a-side arena polo and arena versions of the high-speed sport of polocrosse.
The arena itself is sunk into the ground, with banks surrounding it, which adds to its impressive atmosphere, especially on competition days.
Ecotrack  Arena Surface
Installed by Martin Collins Enterprises, a market leader in equestrian and racing surfaces, the arena's unique Ecotrack surface is exceptionally versatile and designed with the competition horse in mind, specifically developed for multi-discipline equestrian events, show jumping, dressage and carriage driving. A blend of mixed fibres, high-grade industrial washed silica sand and PVC granules,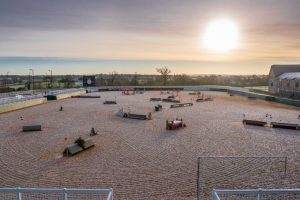 Ecotrack is the arena surface of choice for professionals and international events, where footing and durability are paramount.
All-weather Arena Hire
Established to provide an impressive facility for polo players all year round, the SuperArena extends the otherwise short polo season and adds a new Winter Polo Season, creating more opportunities for more and more people to get involved and experience all kinds of equestrian and polo disciplines, no matter the weather.
Other facilities at Dallas Burston Polo Club
While the SuperArena® is most definitely a focal point in our 600-acre site, located in the beautiful Warwickshire countryside, the club offers a lot of other on-site facilities, both indoors and out. These include:
Six polo grounds
3,000-capacity IXL Events Centre
Colonial Clubhouse
200-acre wood (including remnants of the Forest of Arden, dating back to Shakespeare's day)
Plus, the construction of our first on-site boutique hotel is underway!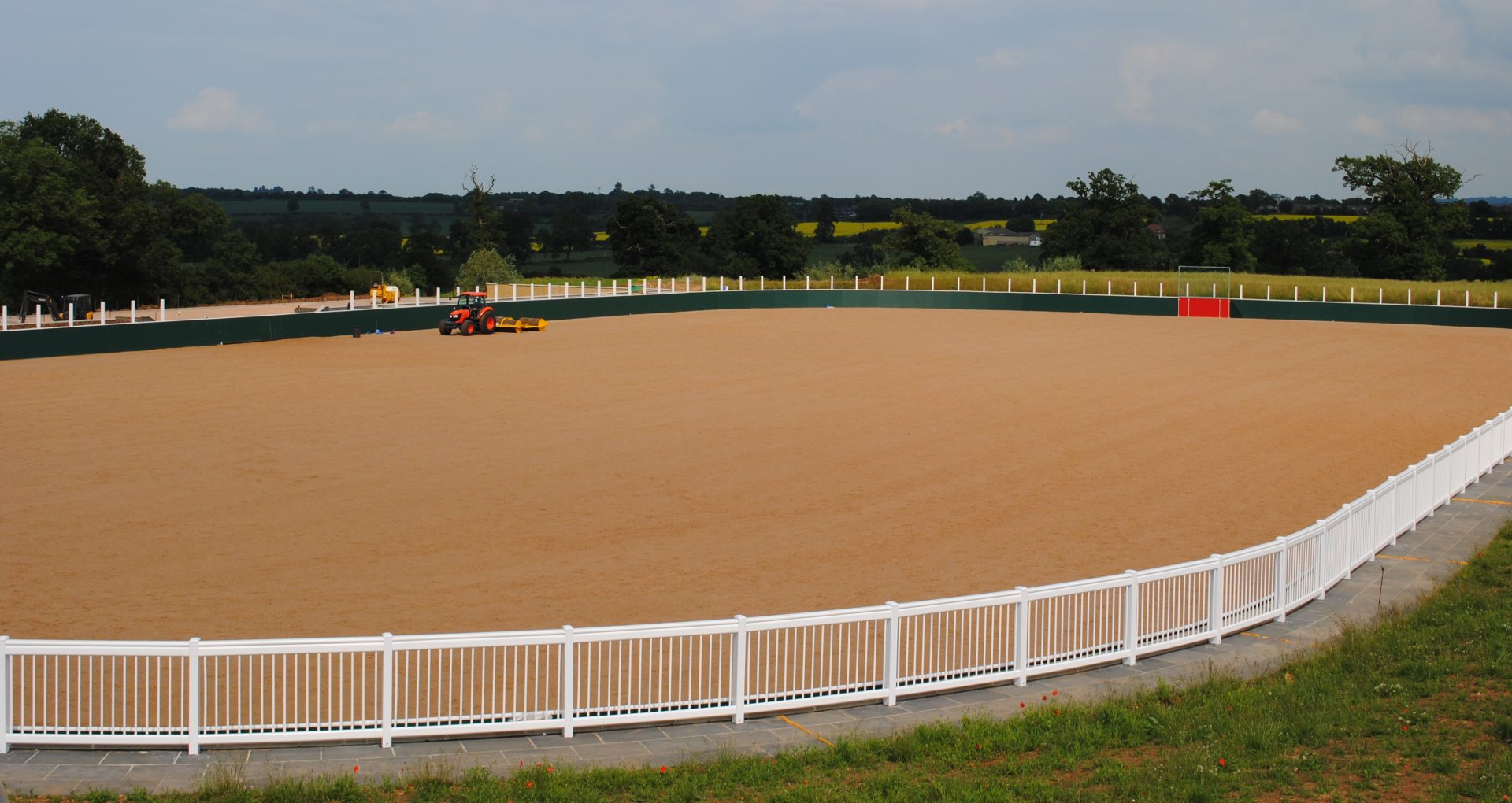 How To Hire The SuperArena ®
The 2.4-acre all-weather SuperArena® is available to hire from Monday to Thursday, complete with a full course of show jumps. To book or enquire about availability contact Jo on 075575539858 or email