Getting Ready for Christmas: Our Top Tips
With the big day just Seven weeks away(!), if you haven't already, now is the time to start preparing for Christmas. We've broken preparations up into three main categories to help you get to the bottom of your to-do list with minimal stress and maximum fun, here are our Christmas Top Tips…
Planning Your Christmas Food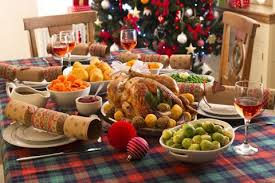 No Christmas is complete without worrying amounts of overindulgence. If your trousers can still fit at the end of Boxing Day – have you even been doing it right? While it's easy to become seriously overwhelmed with the responsibility of preparing and cooking a full Christmas dinner, if you plan ahead and give yourself enough time it can be an enjoyable experience, just like the rest of the day.
Check with guests for any allergies or dietary requirements. Once you know what you can and can't serve, you can start looking for and preparing delicious festive fare. Gather your favourite cookbooks, scroll through your preferred foodie feeds, and browse the best chef websites for inspiration, advice and recipes. Make a note of all of your favourites, then whittle them down to craft your perfect Christmas menu. Note which dishes can be made ahead and frozen to save you time on the day. Ask guests to bring a dish or some nibbles to reduce the burden on you, and rope in some kitchen helpers to follow orders when things get a bit hairy on Christmas morning.
Early Purchase, Early Wrap, Christmas Gifts
Start by making a list for everyone you need to buy for, or suggest a Secret Santa keep things simple and reduce costs. Browse online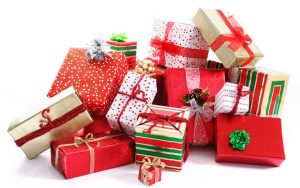 before hitting the shops to keep your shopping spree in hand, and to save your weary feet. The sooner you buy the gifts the sooner you can wrap them, and the sooner you can get them under the tree. Not only will this make the house feel even more Christmassy, but it will also free up time for you on Christmas Eve to enjoy the company of family and friends, rather than performing a late-night present-wrapping marathon.
Be Ready For Posting Your Christmas Cards
Don't forget about Christmas cards, either! Make a list and set aside an evening in early December to get the job done. Take a weekend or evening stroll to hand-deliver to your closest friends, and post the others in good time. No one wants postal delays to get in the way of their Christmas cheer!
Help Make Your Christmas A Cracker By Planning Christmas Activities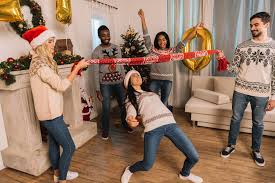 While festive food and tempting tipples might satisfy adults on Christmas Day, children may need a little more entertaining. Quizzes and group games are a great way for the family to interact, and a competition element always keeps things interesting. Board games, card games and a good old game of charades are firm favourites, and also keep children, teenagers and adults off their devices and engaged with what's happening.
Check out which events are happening in your area during the Christmas holidays, and secure your spot sooner rather than later to keep the little ones entertained during their school break. Wrapping, decorating the tree, and setting the table can also be made into fun activities to do with children before the big day, and the more time you have to do these tasks, the less stressful they will be.
With all of this under control, you can sit back, relax, and enjoy Christmas Day to the max.
With everything now sorted why not pop along to The Millstone Hare for a well-deserved treat and enjoy our Christmas Menu!