Personal Touches for a Memorable Wedding
Planning a wedding can be exciting and nerve-wracking and stressful, all at the same time. Planning a wedding that is memorable for all of your guests adds just a little bit more pressure. But personalising your wedding is not as tricky as it might seem. In fact, selecting items and themes based on you as a couple can actually make the decision process easier, and can make the day as a whole come together effortlessly.
Here are our top tips for adding that personal touch to make your big day all the more special.
In The Run Up To The Wedding Day
Wedding details do not only come into play on the day of the ceremony. Oh no. From the moment you announce your engagement you can add quirks and details to stand out from the crowd:
Include a beautifully handwritten address on the invitation envelope. While this might take a little longer than setting up a mail merge for your guest list, an address handwritten with a quality pen makes a great first impression on your invitees and sets a wonderful tone for the upcoming day.
Provide personalised hangers and robes for the bridesmaids. The getting ready part of the day is perhaps the most special part for the bridesmaids – when they get to spend time with the bride alone, in a flurry of excitement for the ceremony and reception ahead. Surprising your bridesmaids with personalised extras is a perfect way to start the morning of your big day; they will look great in the photographs, and they also serve as a precious keepsake that your besties can hold onto for years to come.
Ensure your nuptials don't disappoint with simple, heartfelt touches: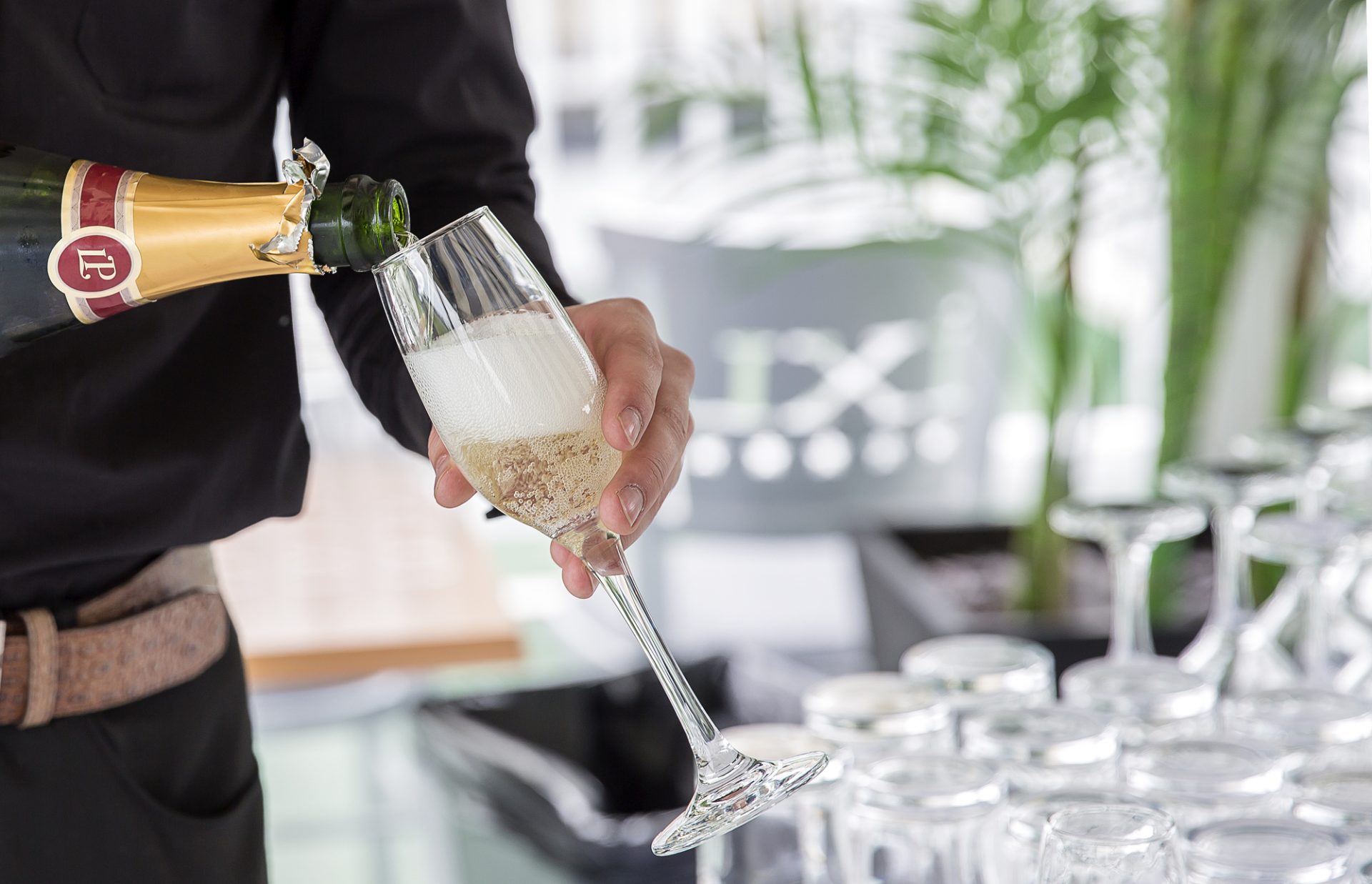 Nothing is more personal than personalised vows. Even if it's just one line which you have written yourself, personalised vows are a great way to surprise your wife- or husband-to-be, along with all of your family and friends. To take this initiative even further, create a handwritten scroll of your handmade vows and display it within the venue, for your guests to admire for the rest of the day.
Get creative with your name place cards. An essential element of many weddings nowadays, name place cards allow you the opportunity to really make your guests feel welcome and loved. Substitute simple name cards with a photograph of the guest, or a heartfelt message. Or even a personalised poem!
As you begin your journey as a married couple, give your guests something with which to remember your wedding for days, weeks and even years to come:
Provide playlist favour. CDs are now so 'out' that they're 'in' again. Put your favourite tunes – especially those that have been used during the ceremony and for the first dance – onto a CD as your wedding favour, and let your nearest and dearest reminisce from the comfort of their own home.
Create a hashtag for those on social media. Encouraging guests to take lots of snaps of your big day, it will also provide a pool of photographs for you to scroll through after the celebrations are over, and see snippets that you perhaps missed in the excitement of it all!