The Millstone Hare Shortlisted for Pub of the Year
2020 will see the inaugural West Midlands Tourism Awards, hosted by the West Midlands Growth Company. We are thrilled to announce that our onsite restaurant and pub The Millstone Hare has been announced as a finalist for the category of Pub of the Year 2020.
West Midlands Growth Company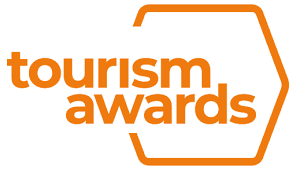 Formerly Marketing Birmingham, the West Midlands Growth Company (WMGC) helps the region make its mark nationally and internationally. Its primary purpose is to attract investment, jobs, visitors and businesses to the West Midlands.
West Midlands Tourism Awards 2020
The West Midlands' tourism industry is worth a whopping £12.6 billion, with the sector supporting more than 135,000 jobs. The West Midlands Tourism Awards are designed to celebrate the success of the West Midlands' visitor economy and to showcase the region's very best venues, people, experiences and accommodation.
Covering fifteen different categories, from Camping, Glamping, Holiday Park of the Year to Experience of the Year, the awards cover the breadth of fantastic services on offer in this part of the UK, recognising the very best this region has to offer. Nicola Hewitt, Commercial Director at MWGC, described the awards as "an opportunity to celebrate the region as a unique, engaging destination, and highlight the critical role that tourism plays in its economic success."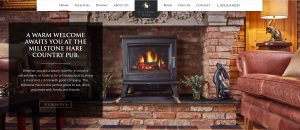 The judges, selected by WMGC, are an independent panel of industry leaders and experts in their field. Roger Mendonca, Chief Operating Officer at WMGC, said of the judging process: "We received a high standard of entry for our awards from more than 75 tourism businesses, and congratulate those venues who have got the nod from industry experts following a very competitive shortlisting process."
Pub of the Year 2020
The finalists were announced, with The Millstone Hare one of just three shortlisted in the Pub of the Year category. Recognising pubs that make a significant contribution to tourism in their area, with food and drink offering that includes quality locally-sourced produce, the announcement came as the perfect Christmas present for all of the staff who work tirelessly to ensure The Millstone Hare stays at the top of its game.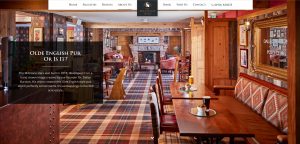 Awards Ceremony For Pub Of The Year
The winners are to be announced at a grand ceremony held at the University of Birmingham's Great Hall on 26th February. Winners of each category will be automatically shortlisted for VisitEngland's National Awards for Excellence, taking place in June.
Should The Millstone Hare Win Pub Of The Year?

To see what all the fuss is about, visit The Millstone Hare in the heart of the West Midlands for a mid-week dinner, Sunday roast or warming drink.
Nestled in Dallas Burston Polo Club's 600-acre grounds, the country pub is surrounded by beautiful views and has been described by many as a hidden gem of Warwickshire. You can view the menu and book a table by calling 01926 830255.