Still Time To Register Your School For The Schools Equestrian Games 2020
With a motto of "showcasing tomorrow's equestrian talent", the Schools Equestrian Games 2020 provides a platform for all school children to compete in equestrian sport at all levels of competition.  A series of One Day Events around the country, the event gives children the opportunity to compete for their schools in Eventing Championships, Arena Eventing and Show Jumping.
Eligibility & Registration for the Equestrian Games 2020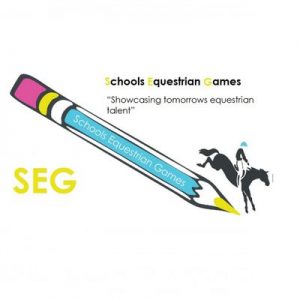 The series is open to any child attending school, with consent from the headteacher to represent their school at competitions. Home-schooled children can also compete.
An SEG Registration Form is required to be completed per school, but only the first time your school is represented at an SEG competition. For registered schools, a new form is only required if the headteacher changes.
Schools in Warwickshire already registered include Alcestor Grammar School, Crackley High School, King's High School, The Kingsley School, Princethorpe College, Rugby School, Southam College and Stratford Girls' Grammar School.
For a full list of schools registered for the Equestrian Games 2020 throughout the country see the Horse Events website.
Entries close on Thursday 6th February for the Equestrian Games 2020
Training Bursary League
Dallas Burston Polo Club is proud to be a venue for the Arena Eventing Training Bursary League, open to 80 and 100 Classes. Hosting the fourth of eight qualifying events, Dallas Burston will see schools go head to head on Sunday 16th February.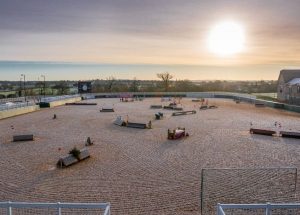 At each of the qualifying events a points system will run. The highest placed individual competitor will receive a Training Bursary Voucher for £100, and the highest placed school will receive a Training Bursary Voucher for £200.
Dallas Burston SuperArena®
Opened in 2013, the all-weather SuperArena® at Dallas Burston Polo Club measures 140 x 70 m, covering a whopping 2.4 acres. With a unique Ecotrack surface, the arena is exceptionally versatile and has been designed with the competition horse in mind. A blend of mixed fibres, high-grade industrial washed silica sand and PVC granules, Ecotrack is the arena surface of choice for professionals and international events, where footing and durability are paramount. Sunk into the ground, with banks surrounding it, the SuperArena® provides an impressive atmosphere, especially on competition days.
Location of Dallas Burston Polo Club
Set in the heart of Warwickshire's countryside, Dallas Burston Polo Club spans 600 acres, incorporating four polo grounds, a SuperArena®, the 3,000-capacity IXL Events Centre, onsite bar and bistro The Millstone Hare and 200 acres of woodland. While nestled away in beautiful surrounds, the polo club is easily accessible by road and rail, just six miles from both the M40 and Leamington Spa Railway Station.
Tuition at Dallas Burston
With an onsite polo school, people of all ages and abilities are welcome to try polo at Dallas Burston Polo Club. Lessons, half-days and full polo days are available all year round, taught by the club's polo manager Huw Beavan. For more information call Huw on 07739 531 009 or email
Don't forget time is running out… Entries close on Thursday 6th February for the Equestrian Games 2020