The Charlotte Trophy 2020 Raising Funds For A Fantastic Cause
In one month's time, we will be hosting The Charlotte Trophy 2020, our annual Arena Polo Tournament to celebrate the life of Charlotte Walter. Both the last polo tournament of the winter season and the first of this decade (!), it is sure to be a not-to-be-missed event to get you ready for the coming polo season and to raise some serious money for a very worthy cause.
Who Was Charlotte Walter?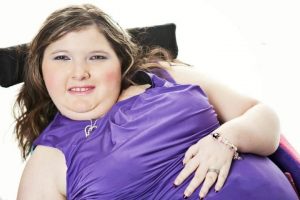 Born in Northampton on 28th October 1994, Charlotte sadly passed away in April 2013, aged just 19. The children's hospice Helen & Douglas House supported Charlotte and her family before, during and after her passing, and with this yearly equestrian event – sponsored by Charlotte's family – we hope to raise money for the brilliant charity that cared for Charlotte and so many others like her.
What Is Helen & Douglas House?
Founded in 1982, Helen & Douglas House was, in fact, the world's first-ever children's hospice. Now, almost forty years later, the Oxfordshire-based hospice continues to help local families with the challenges of looking after terminally ill children. Providing round-the-clock care in a warm and loving environment, the charity gives families the opportunity to create happy memories during some of the hardest times they will ever have to face.
The Charlotte Trophy 2020 Details
On Sunday 23rd February  The Charlotte Trophy 2020 will be held in our 2.4-acre all-weather SuperArena®, with guests wined and dined in the beautiful Drawing Room. Located upstairs in the on-site pub and restaurant The Millstone Hare, The Drawing Room includes a VIP balcony overlooking the SuperArena®, for the best seats in the house to watch the day's action unfold.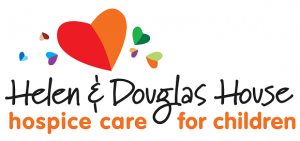 Along with prime views of the arena, tickets to The Charlotte Trophy 2020 include a welcome drink, a buffet lunch, a meet and greet with the polo players, a prize giving, running commentary and a charity raffle consisting of a variety of brilliant prizes donated by supporters and sponsors of the event.
Last year these included an aromatherapy massage, a 4.5-litre bottle of Famous Grouse whisky and tickets to the most talked about event of the year – the IXL Christmas Party, hosted here at Dallas Burston Polo Club, plus much, much more.
Pricing
Tickets cost just £30 per person, with profits going straight to the wonderful Helen & Douglas House. For enquiries email and to book your tickets call 01926 811111.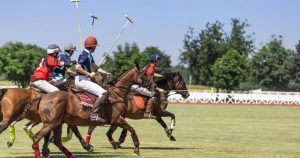 Raising Money for Helen & Douglas House
With running costs of around £3.6 million per year, Helen & Douglas House relies upon support from donations and fund raising events like The Charlotte Trophy to be able to keep offering its services. Last year at this event we proudly raised over £1,000 for the charity, and we hope to match this amount, and even surpass it, at next month's event.
In 2019 Adam Walter, Charlotte's brother, explained: "My family and I are always so grateful to the polo club for hosting this very special event. Helen & Douglas House were so supportive to my sister before she passed away and have continued to support my family since… it's nice to be able to give something back."