Eat with the Seasons
We all have that niggling thought that we should be aware of – and eating – what's 'in season', but why is this? And what should we be eating right now? From health and the environment to community and commerce, there are many reasons why eating in line with the seasons is beneficial, and can have a positive impact on an individual and international level.
Seasonal Eating – Fresh & Healthy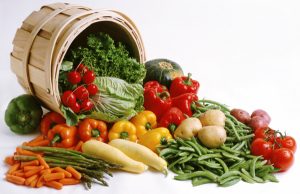 First and foremost, food that is in season tastes better. Just compare the depth of flavour of a vibrant, hand-picked and homegrown tomato from your mother-in-law's greenhouse to that of a washed-out and plastic-wrapped offering from your local discount supermarket. And the reason for this is simple. When we talk about seasonal eating we are referring to consuming foods which are being grown and harvested at the same time as buying, which means, naturally, they are ripe and ready and bursting with flavour.
And when you let nature provide the perfect conditions for cultivation, there is a vast reduction in the need for preservatives and other nasty chemicals which can be required when trying to access all types of foods all year round.
Seasonal Eating, Locally Sourced
Eating seasonally also goes hand-in-hand with eating locally, which in itself has a plethora of benefits for everyone in the chain. Small, local producers often rely on an limited number of nearby companies and individuals to keep their businesses alive, and a conscious effort to include their produce in your grocery shop could make the world of difference to their bottom line. Prosperous local farmers will have more scope to expand their offerings, giving you, the consumer, a greater choice of local fare which, in turn, will make your seasonal eating all the more achievable. The financial benefits of supporting local producers can be felt in the wider community, too, bringing jobs and satisfaction to those who need it most.
Seasonal Eating = Enviromentally-Friendly
Environmental factors are another big driver towards seasonal eating, with 'food miles' an increasingly-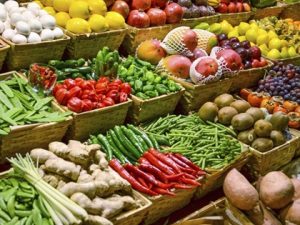 used buzzword when discussing sustainability and environmentally-friendly practices. Local, seasonal food, whether that be fresh fruit and veg or grass-fed meat, involves far fewer – if any – 'food miles' on its journey to your shopping cart, than that adorned with labels detailing its far-flung country of origin. With less distance between producer and consumer, locally-grown seasonal food requires far less travel, and thus a far reduced amount of harmful emissions produced by the industry. Farmers' markets, independent fruit and veg shops and local butchers and fish mongers also tend to use less unnecessary packaging that the big supermarkets, which is a welcome sight for anyone who is conscious of single-use plastic.
And finally, an advantage welcomed by all (especially in January): seasonal food is generally the cheaper option. With less outside interference needed, in-season food is effectively easier and cheaper to produce, a cost-saving that is regularly passed on to the consumer.
Give Seasonal Eating A Try
To give seasonal eating a go, here are a few items to add to your shopping list, which are at their best right now.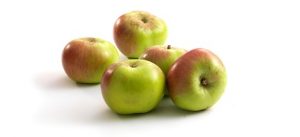 Fruit: Bramley apple, Orange, Rhubarb
Veg: Cauliflower, Jerusalem artichoke, Leek
Fish: Cod, Mussels, Whiting
Meat: Lamb, Pork, Venison
The BBC Good Food Guide has a useful calendar explaining which foods are available at any given month, check out the link here.
Looking for somewhere special for a meal?  Why not try The Millstone Hare where you will find seasonal veg on the menu.  Furthermore enjoy your delicious meal in stunning country park surroundings!
Contact The Millstone Hare : Call 01926 830 255 or email millstonehare@ixlevents.com