The Season Of Spring 2019
Wednesday 20th March will mark the first day of Spring. Thank goodness for that! Aside from the heatwave we had during the last week of February (which is already, sadly, disappearing into a hazy blur), it feels like it has been winter for, well, forever, and we are more than ready for some warmer days, milder nights and a much needed injection of Vitamin D. Bring it on!
Hang on, didn't Spring begin on 1st March?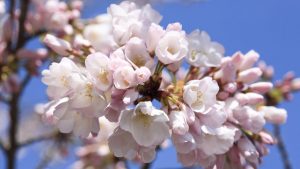 No, and yes. See there's actually two different definitions dictating the timing of our beloved Spring, one of which – the meteorological definition – did indeed commence on the first day of March, that cold and marginally grey Friday, if we remember correctly. The meteorological calendar is based on the Gregorian calendar (the most widely used civil calendar in the world), and splits the year up, rather nicely, into four equally-sized seasons, each lasting exactly three months. Spring 'springs' from March to May, followed by Summer from June to August, Autumn takes us from September to November, and Winter (who's name we will refrain from mentioning again during this Springtime musing) keeps us nice and wrapped up from December through to February.
What is Astronomical Spring?
This Spring comes later in the month, and changes date slightly from year to year (much like Easter). Astronomical Spring, this year, runs from 20th March, its usual start date, until Summer solstice (or midsummer), which falls on Friday 21st June 2019.
Spring 2019 At Dallas Burston Polo Club
Charlotte's Trophy, which returned to DBPC at the beginning of March for its third consecutive year,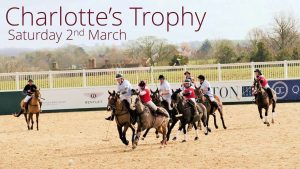 marked the club's final arena tournament of the Winter/Spring season. The popular fixture is held as a Memorial Day to celebrate the life of Charlotte Walter, in support of Helen & Douglas House, the hospice in which Charlotte sadly passed away. This year's event was well attended yet again, and was won with a spectacular performance by Oxford.
While the UK's polo season typically runs from May to September, that is certainly not to say things at Dallas Burston Polo Club slow down until then. Oh no. Keep your eyes peeled for this year's Easter event next month, and the always-enjoyable DBPC 2019 Opening Season Party in May…
Spring In Beautiful Surrounds
And if you just can't wait for more polo action, you can still enjoy the impressive 600 acre site from the comfort of The Clubhouse, Snaffles Bar or The Millstone Hare, for a light bite, celebratory dinner or simply a glass of your favourite tipple. Cheers!