Adolfo Cambiaso 'The Messi Of Polo'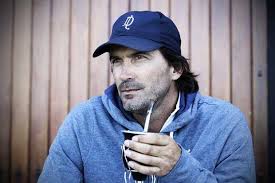 Described by La Polo as, 'the Messi of polo,' Argentinian Adolfo Cambiaso currently holds the number one spot in the World Polo Tour's rankings, and has done for an incredible twenty-two years. In his sporting career thus far Adolfo has amassed an impressive 164 title wins, with twenty-five of these accomplished in the UK.
Dolfi Started Young
From an early age Dolfi, as he is sometimes referred, along with his siblings, was encouraged by his mother, Martina de Estrada Lainez, to take up the 'sport of kings'. He did so, and soon became a noteworthy player. Aged just twelve Cambiaso had achieved a 2-goal handicap; at age fifteen this had reached a respectable 6-goals; and by the tender age of nineteen he became the youngest player in polo's history to be given a 10-goal handicap, the highest rating in the sport. He has retained this level of handicap, which only a handful of players can even dream of, for the past twenty-five years.
Winning The Warwickshire Cup
Before achieving this remarkable feat, in 1991, at just sixteen years of age, the Argentinian sportsman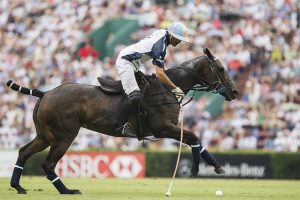 won the prestigious Warwickshire Cup, the oldest high goal trophy in England, with Ellerstina. By the year 2000 Dolfi co-founded the La Dolfina team with fellow Argentinian Bartolomé Castagnola, and they have had a very successful history over the past nineteen years. The polo team has won the most coveted trophy in Argentine polo – the Argentine Open Cup, or Campeonato Argentino Abierto de Polo, twelve times in the past seventeen years, with Adolfo himself always taking part.
Passion for Polo Ponies
Alongside from his unquestionable sporting talents and achievements, Adolfo was also commended by Queen Elizabeth II in 2012 for his pioneering efforts to encourage violence-free training, showing his sense of compassion and love towards the horses with whom he makes history.
Pioneer Cambiaso Polo Pony Cloning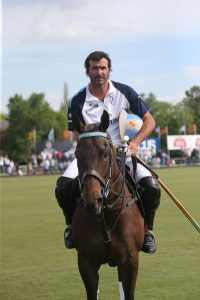 Perhaps stirring up a little controversy for the South American, Cambiaso is also very involved in the equine cloning business, often described as a pioneer in this field of cutting-edge biotechnology. Teaming up with Crestview Genetics, to clone and breed new life into 'the legacy of legendary horses', in 2010 they produced their very first horse clone. Two of the players own ponies, Aiken Cura and Cuartetera, have been cloned themselves, with Adolfo actually taking living cells from his beloved Aiken Cura before he was euthanised, before knowing if cloning him would be possible. As it transpired it was.
Introducing Adolfo Cambiaso Junior
Keeping the sport of polo in the family, Adolfo's son, thirteen-year-old Adolfo Junior, is thoroughly enamoured with the horseback sport, and even joined his father at the 2018 Royal Windsor Cup, becoming the youngest person in history to be on the winning team. We're sure the name Adolfo will remain high on the world polo rankings for many years to come!
If this has wet your appetite for the sport of Polo, why not come along to one of our Polo Tournaments and be a spectator.  Everyone is welcome, furthermore you can either bring a picnic, order a picnic, or pop into our country pub The Millstone Hare for a spot of lunch.  Everyone is welcome, and if you want to get involved in the sport of Polo you can even book a Polo Lesson!