The Good Grief Project: Our Chosen Charity for 2020
We are very pleased to announce our partnership with The Good Grief Project that will come into effect next year. As a company, we are committed to supporting and helping worthy causes, both local and national, and look forward to the work we can do together with The Good Grief Project surrounding loss and bereavement, especially following the untimely death of a child.
The Good Grief Project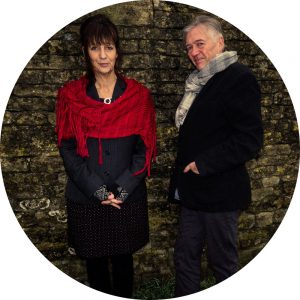 Set up by bereaved parents Jane Harris and Jimmy Edmonds, The Good Grief Project is a registered charity with a focus of helping people manage and express grief actively, creatively and truthfully, as well as spreading awareness of this topic to friends, family and wider society. Through film and photography projects, creative workshops, courses and weekend retreats, the team behind the charity hope to engage individuals and families, provide practical tools and re-write the narrative surrounding bereavement. In a society that is still uneasy talking about death, dying and bereavement, The Good Grief Project works to aid understanding of the uncomfortable topic and allow those with grief to renew and maintain relationships with
those they have sadly lost.
Why was the Charity Set Up?
The Good Grief Project was developed following the loss of a child. Jane and Jimmy's son Josh died in a road accident in Vietnam in 2011, during a six-month tour of the Far East, aged just twenty-two. The bereaved parents created the charity to share their experience of grief and help others in similar situations. Describing their grief as 'something more akin to a state of being, changing over time, but a new condition, a new narrative', they challenge the concept that grief is a passing phase and do not shy away from the pain of their loss, instead concentrating on the concept of 'continuing bonds' and building a new relationship with their son, Josh.
Films by The Good Grief Project
Recent films created by The Good Grief Project include A Love That Never Dies, which documents the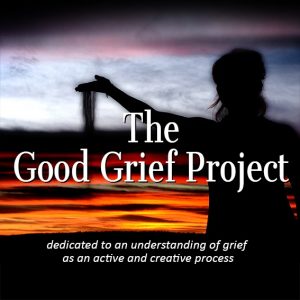 couple's journey across the USA and Mexico over a three-month period, meeting with thirteen families who share remarkable stories of living beyond the death of their child. Short film Say Their Name was produced for The Compassionate Friends, providing an invaluable insight into what many have described as 'every parent's worst nightmare'. Beyond Goodbye is their account of Josh's funeral. It is both a tribute to their son and a reflection of organising such an ambitious and emotional event. Learn more and watch their films here.
Activities by The Good Grief Project
Following three successful weekend retreats in 2018 and 2019, the charity's next event will be held at Manifold Farm in Derbyshire from the 15th – 17th May 2020. An exclusive residential retreat to help work creatively with grief, the weekend will comprise photography, creative writing, physical activity and mindfulness. Learn more here.
How Dallas Burston will Support The Good Grief Project
Through ticket sales, raffles and other fundraising initiatives throughout our yearly calendar, Dallas Burston Polo Club will raise funds for The Good Grief Project to help them with their programme of events and creative enterprises. Representatives of the charity will also have the opportunity to raise awareness of their charitable work and spread their message during our public events. We look forward to supporting their excellent work.