Magical Winter Weddings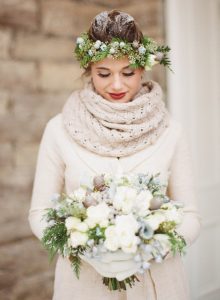 There's no denying that the month of winter revolves around one big occasion. (Merry Christmas, by the way!) But Christmas isn't all that winter is about. While summer is the favourite season to tie the knot, many couples choose to make their vows in winter weddings, and there's certainly a lot of advantages to doing so. Here are some of the pros of winter weddings. (And who knows… if you start planning soon you could have your dream wedding next winter at the Dallas Burston Polo Club!)
Winter Wedding Availability
Weddings are notoriously difficult to plan, and much of this agony is due to the fact that venues and vendors get booked up so far in advance. Choosing a venue is hard enough; securing that venue on your chosen day can cause even the most chillaxed of brides-to-be to bubble over. And that's where winter weddings come in handy – with less demand for nuptials in the snowy season, venues have more availability and thus are more likely to be able to fit you in when you want.
Guests, too, often have less in the diary during the colder months, and you may have more luck with your RSVPs when there are fewer holidays, festivals and other weddings to compete with. Some end up spending their summer weekends hot-footing it between ceremonies on the very same day (!), and would gladly appreciate a Saturday off in August, in exchange for a winter wedding at the other end of the year.
Affordability
Going hand in hand with the higher availability of venues and vendors, lower demand for everything wedding-related during the winter months equals a lower price tag and many more deals. While your favourite venue might be out of budget during the height of summer,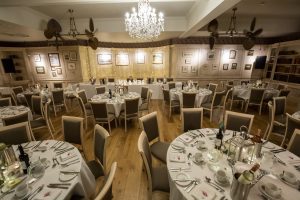 during the quieter winter months they may be within reach. And the same can be said for all of the accoutrements too. Catering, wedding cake, decorations, hair and makeup… many businesses offering wedding services will see a dip in demand during winter, and may well cut their prices too.
The cost of accommodation for guests, too, is likely to be cheaper, especially in January and February. (And, you never know, they might use that saving to buy you an even better wedding present!)
If you're hoping to disappear away on your honeymoon directly after the big day, you will be sure to find some great deals during the winter months, which would never be available during high season. Have a gander, get inspired, and maybe even upgrade to that sensational honeymoon suite.
Weather, You Know Its Going To Be A Cold Wedding!
Better weather? You ask. Well, maybe not better, but perhaps less unpredictable, and certainly less stress-inducing if you're staying in the UK. Summer weddings, if sunny, are like a gift sent from heaven. But if rainy or grey or anything in-between, they can ruin the outdoor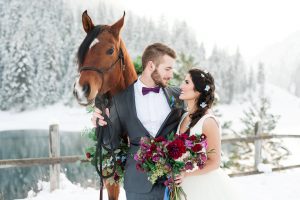 ceremony plans and don't do anything for the photographs. A winter wedding, on the other hand, has less pinned on the weather and thus can be far less stressful. And if it does snow? Lucky you! That can only bring bundles of joy, and takes the term 'white wedding' to another level!
Where Is The Best Place To Hold Your Winter Wedding In Warwickshire?
At Dallas Burston Polo Club we have various venues across our country estate offering a variety of options to suit your requirements, give us a call and come and have a look around!  We have wedding planners, friendly staff to support you to make sure your winter wedding is as magical as you dreamed of!