Award Winning Sanjay Foods
With over 30 years' experience in the industry, Sanjay Foods is a catering and event management specialist based in Leicester, East Midlands, with catering rights at over 160 prestigious venues nationwide. Catering to Punjabi, Gujarati, Muslim, Bengali and European markets, Sanjay Foods plan, design and deliver spectacular and unforgettable weddings, corporate events and private parties up and down the country with dedication, passion and creativity.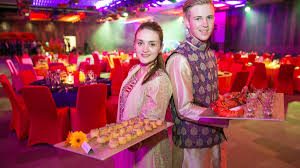 Over the years the company has amassed an enviable collection of awards from a number of eminent boards, including the Asian Business Awards, the British Asian Wedding Awards and the Midlands Asian Wedding Awards. Last year alone Sanjay Foods picked up the title of Best Asian Wedding Caterer at the 2017 Midlands Asian Wedding Awards, and within a matter of months the company's CEO and Managing Director, Mr Atul Lakhani, was bestowed the Pride of India Award at the House of Lords, in recognition of Sanjay Foods' professional, creative, innovative and forward-thinking contribution to the UK's hospitality industry. At the 2018 Midlands Asian Wedding Awards, announced on 1st December, Sanjay Foods won again, scooping up Best Asian Wedding Caterer and Best Event Management.
The Team Behind Sanjay Foods
A team of accomplished development chefs sit behind the scenes to craft delectable menus and edible offerings, with something to suit all kinds of tastes and preferences. Their diverse, multi-cultured backgrounds bring inspiration and experience from Dubai, Delhi, Mumbai, Pakistan and Thailand, making for a delicious feast to truly elevate any party or event. Bespoke menus are also offered, allowing clients to really add that personal touch, without having the stress of having to cater for the masses themselves.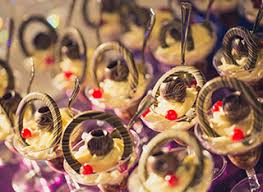 Attention To Detail
Whether planning and conducting an event within one of their official venues, or putting on an out-of-this-world experience at a clients' own residence, Sanjay Foods offer an exceptional experience from start to finish, with no detail left unattended, and no guest left feeling unsatisfied. Every aspect is arranged and undertaken in accordance with the clients' wishes, which extends to the presentation and serving of the food, along with the overall ambience and feel of the venue. Clients can opt for a relaxed banquet buffet or table service from a traditional karai stand, and everything in between. The team works tirelessly to meet their clients' needs and provide them with the event they could have previously only dreamed of.
Sanjay Foods And Dallas Burston Polo Club
Dallas Burston Polo Club are proud to have Sanjay Foods as their exclusive representatives to manage and cater for all Asian-style functions at their club in rural Warwickshire. Atul and his team's meticulous planning, exquisite food and pure passion for excellence is complemented perfectly by the range of facilities at the award-winning IXL Events Centre set in the Club's 600-acre site, creating the full and rounded package from which to bring your next big event to life.