Celebrity Weddings
With the royal wedding of Prince Harry and Meghan Markle just days away – can you believe it! – we are reliving five notable celebrity weddings from the past five decades, to get us in the mood for May 19th…
1960s saw weddings for the Beatles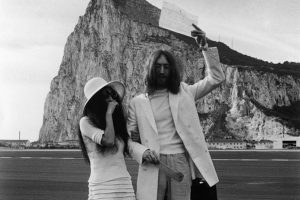 Almost fifty years ago, in 1969, the little-known Liverpudlian John Lennon wed conceptual artist Yoko Ono. Having started their relationship while Lennon was still married to his first wife, Cynthia, they made plans to marry as soon as his divorce was finalised. Although they initially wished to have the ceremony on a cross-channel ferry, problems arose due to Ono's nationality, plus the fact that the captain of the ship was no longer allowed to conduct wedding ceremonies. (Not the best start.) Instead the couple ended up marrying in Gibraltar on 20th March, just a week after fellow Beatle Paul McCartney's wedding to Linda Eastman.
President wedding in the 1970s
The following decade saw the break up of The Beatles, a frenzy over flares and the utterly understated wedding of US President-to-be Bill Clinton and his university peer Hillary. With a grand total of 15 guests, the Clinton's said their vows in front of their nearest and dearest in… their living room! The ceremony on 11th October 1975 was officiated by a local Methodist minister and his wife, and ended with a (slightly) bigger celebration in one of their friend's back gardens… And who says you can't do a wedding on a budget?!
Everyone remembers the 1980s for the Royal Wedding
Fast-forward six years to 1981 (Wednesday 29th July, to be precise) and the world was witness to one of the most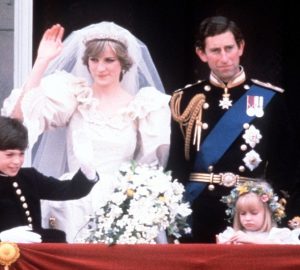 famous weddings in royal history: the nuptials of Prince Charles and Lady Diana Spencer. A few more people attended than that of the Clinton's: three-and-a-half thousand guests were present, plus the estimated seven-hundred-and-fifty million worldwide who tuned in to watch it on television. Diana's dress was one of the most memorable aspects of the day, which has now, along with its wearer, become utterly iconic.
1990s saw the wedding of a pop sensation
A decade later we were in the nineties and Whitney Houston was wanting to dance with somebody. That lucky man was American singer songwriter Bobby Brown. Their wedding, which took place on 18th July 1992, was nothing short of a spectacle. A white and purple colour scheme (bride and groom in white; the wedding party in varying shades of lavender through to violet) decorated Whitney's private New Jersey estate, where the couple exchanged vows and entertained a reported 800 guests. Whatever your thoughts on purple, it most certainly made a statement.
and in the 2000s it was all about film stars
Then came the noughties which brought us Tom Cruise and Katie Holmes. Their lavish ceremony housed in a 15th century Italian Castle reportedly cost more than $3 million, with the guest list a who's who of Hollywood's finest. Andrea Bocelli, no less, treated guests to a dinner serenade, before Mark Ronson jumped onto the decks to continue celebrations into the early hours. The marriage may have only lasted five years, but the star-studded event on 18th November 2006 will always have its place in Hollywood history.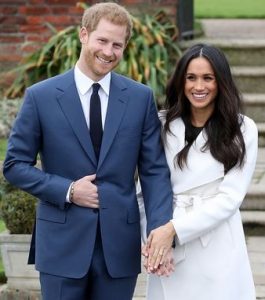 And now here we are, in 2018, eagerly awaiting the celebrity wedding of the sixth in line to the throne and his American princess. We can't wait to watch the day unfold, and are certain it'll be remembered for at least fifty years to come.
If you are planning a wedding no matter what your budget is contact us at Dallas Burston Polo Club, where every wedding is treated like a celebrity wedding!