WELCOME BACK!
Welcome back to all our supports, readers and friends! We are so excited to open up again when restrictions allow us to. The COVID19 pandemic has hit us hard but we are ready to re-open and kick the season off with more games, more fun, and more entertainment than ever!
With our new Polo Manager, Matias Amaya, joining our team at the end of last year, he can help you with any enquiries about polo lessons and playing membership. To contact Matias please call 07957 488174 or email matias@offarexpolo.co.uk
Read more about our new Polo Manager here.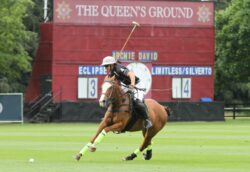 POLO FIXTURES
With our first game, 'Get into the swing spring tournament' starting on Monday 26th April with the final on Sunday 2nd May, celebrate with us at The Millstone Hare, our onsite pub and restaurant on the outdoor terrace with a couple of drinks and BBQ, under government guidelines.
To find out all the tournaments we have planned for the 2021 season click here.
THE MILLSTONE HARE
The Millstone Hare will be re-opening in the middle of April (outdoor service only), keep an eye out on the website for more information on opening times, menus and booking. The Millstone Hare has a spacious outdoor area for customers and with table service only you won't even need to get up from your seat to order a drink!
It's not too much longer until we can re-open and start welcoming all our customers back to Dallas Burston Polo Club, we are counting down the days, see you all soon!