Fine-tune Your Winter Wedding Wardrobe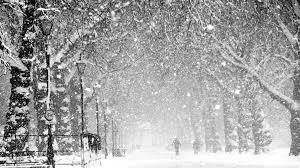 Outfit etiquette for summer weddings is very much ingrained in our psyches; often no shopping trip is needed when planning the ensemble for your next sun-drenched wedding. Pastel shades? High levels of floral? Floaty hem? Sorted.
The most popular season for weddings to be held, summer nuptials also afford us the option to utilise pre-existing holiday outfits, and there is often the chance to duplicate looks when mixing with different crowds at events just weeks apart. But winter wedding outfits are unfortunately not so easy.  Aside from our go-to Christmas party frock, festive outfits are less prevalent in our wardrobes (excluding the Christmas jumper(s)), and generally a shopping trip is needed to find that perfect number. But what on earth should one wear to a wedding in deepest, darkest December?
What To Consider For The Perfect Winter Wedding Outfit
First consider the colour. While lighter hues, pastel tones and floral prints work excellently in high-summer, winter calls for a different look entirely. Think deep, dark and rich hues, with all-black being a totally acceptable option. Then move on to the texture. With temperatures much lower down on the thermometer one can get away with, even seek out, a thicker fabric or added embellishment to aid insulation. Sequins, embroidery and super-soft velvet not only fit winter weddings to a T, but also add some much-welcome warmth on those frosty winter mornings.
Remember the Winter Elements
With a high chance of wind, rain and even (finger crossed) snowflakes in the air at this time of year, covering up is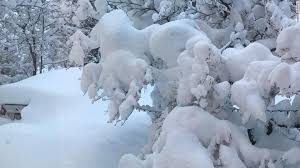 all-important to shield you from the elements. High necklines, long sleeves and midi skirts do the job well (beware of the maxi dress for fear of ground water absorption), but don't rule out a different shape entirely – the trouser.
From glitzy jumpsuits to bold trouser suits, don't be fooled into believing that the two-legged option is solely for the men. Not only working excellently with a statement shoe, tailored trousers are both warm and practical, and afford the wearer a much lower risk of 'twinning' – unintentionally – with fellow female guests.
Winter Wedding Foot wear
In terms of footwear, for a ceremony held anytime between the start of November and the end of January, closed-toe shoes are a must. As well as keeping your beautifully pedicured (or not) toes nice and snug, they also allow for the donning of tights which, at this time of year, is a definite consideration. Block heels are a safe choice when grappling with slippery surfaces and, as always for wedding parties (at any time of year), the lower the heel the longer you'll be on the dance floor.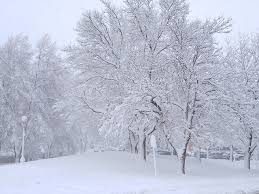 And finally, before we leave you to enjoy the festive nuptials, here's a reminder that your mother would approve of: don't forget a coat! No matter how much of the ceremony is held indoors, there will always be the walk to and from it, and the possibility for group photos and/or entertainment held outside. For ultimate luxury and comfort a faux-fur coat will keep you nice and toasty, but if this isn't your style try a trendy, oversized blazer or a smart, fitted jacket to finish your look. A second, lighter shrug can also be a saviour when inside, especially if it gets chilly during the ceremony or speeches.
If you are looking for the perfect winter wedding venue, get in touch with us at Dallas Burston Polo Club Tel: 01926 811 111